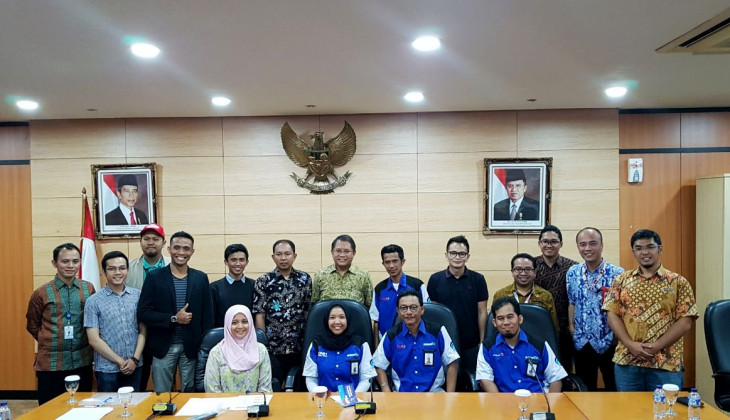 Indonesia has earned 12 positions as Champion (2nd Best) in the Information Technology and Communication competition titled the World Summit on the Information Society (WSIS) Prizes 2018. WSIS is organised by the UN. Presently, the Indonesian delegation has arrived in Geneva to receive the award and attend the WSIS Forum from 19-23 March 2018.
Universitas Gadjah Mada (UGM) sent three initiatives to the competition, including the Knowledge Building toward Indonesian Digital Society developed by Centre for Digital Society (CFDS) which became one of the winners from Indonesia
"There are two other initiatives developed by UGM, namely Tambo and Med-Up that went through to the champions title for five best initiatives in each category," said Project Officer-Partnership and External Affairs of CfDS UGM, Fahreza Daniswara, on Monday (19/3).
Others to receive awards from Indonesia include SIBERKREASI, Malaria Center Halmahera Selatan, Saujana Indonesia, BP3TKI Kominfo, Relawan TIK Pemalang, Relawan TIK Bogor, APTIKA Kominfo, IKP Kominfo, and Serikat Pekerja Telkomsel.
Communication and Informatics Minister, Rudiantara, said that the WSIS Award 2018 proved that Indonesian initiatives were recognised by the world. The initiative by Indonesia has been appreciated by International Telecommunication Union, an organ of the UN. According to the Minister, this award was not easy to earn.
"There are around 700s initiatives from around the world participating in the competition that is evaluated by the UN expert team," he said.
On the second day of WSIS Forum 2018, in the plenary session initiatives that will earn the Winner will be announced. Each of 18 categories of competition will select 5 initiatives as Champion. Of the 5 Champions, one will be declared the Winner.
WSIS is organised annually since 2012 by the UN through the International Telecommunication Union (ITU). The event invites all shareholders in Information Technology and Communication from around the world to present their initiatives that are divided into 18 categories. The competition goes through a rigorous selection since the preliminary nomination done by the UN experts, voting by the public, and re-screening by the UN experts.