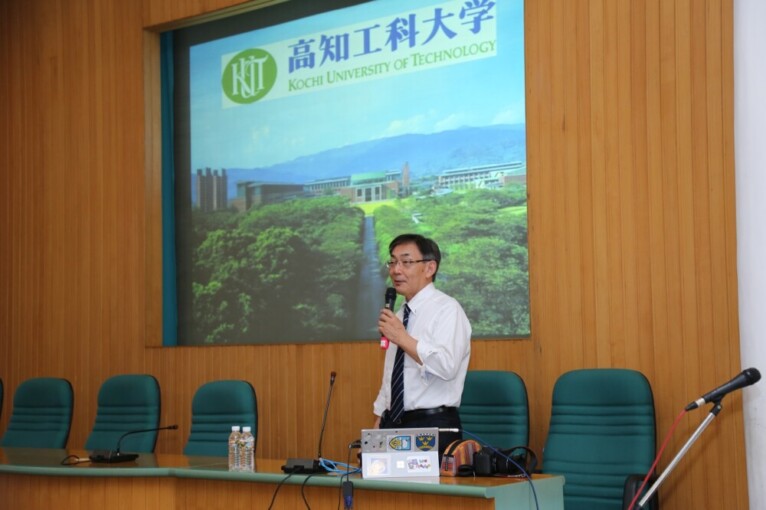 Kochi Technology University Japan has offered doctoral scholarship programme at the university.
The Special Scholarship Program (SSP) is offered to students from around the world to do specific research. The programme opens from March to mid-September. Selected students will receive scholarships as much as 150 thousand yen per month for research and 150 thousand yen for cost of living.
This was said by Prof Sakikawa from International Relations Center, Kochi University of Technology, presenting the Special Scholarship Program (SSP) in the Multimedia room, UGM Main Office, on Thursday (22/3).
Sakikawa further describe the history of the university that was established in 1997 as a private university. But in 2009 it became a public university that gets funding from government. "The mission of Kochi university is to be a world class campus through its centres of excellence," he said.
Kochi Technology University has three schools, Engineering School with 12 study programme, Economic and Management school with 7 study programme and Graduate School of Engineering.
According to Sakikawa, the university has established cooperation with 45 institutions and universities around the world. "As many as 36 cooperations are with Asia Pacific, the rest with Europe and Americas," he said.
International students at KUT will stay at International House. The doctoral student on special scholarship will be supported by seven research centres. Those interested can go to their website www.kochi-tech.ac.jp/english/.