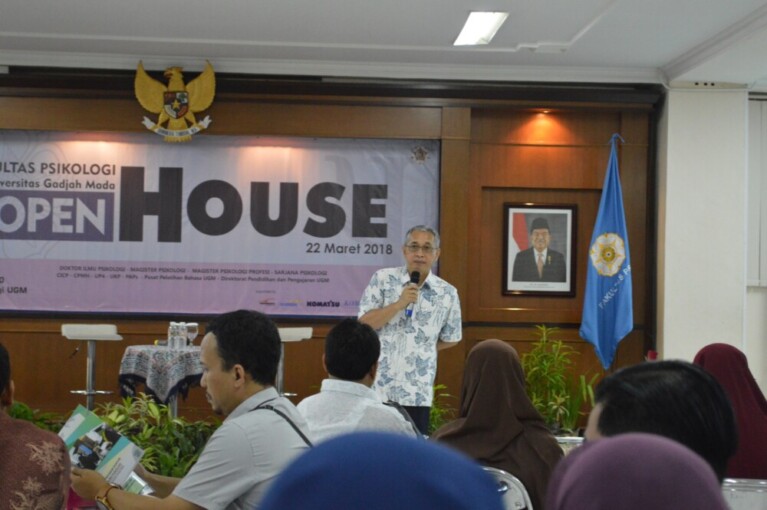 Doctoral study programme of Faculty of Psychology UGM held an open house from 22-23 March 2018. A seminar is also held themed To Build Smart and Happy Generation, discussing Research Development of Current Behavioural Science.
Dr. Neila Ramadhani, M.Si., M.Ed, event coordinator, said the open house was held to promote the psychology doctoral study programme to bring it closer to society
"The open house is expected to be able to promote the doctoral study programme, for example to inform TOEFL and Academic Potential Test requirement," said Neila in Auditorium G-100 Faculty of Psychology UGM on Thursday(22/3).
She added with the open house, those that want to take a doctoral degree would have better preparations and study more comfortably. Previous students have experienced some delays in terms of study completion time, hence the open house would equip them better to do their studies well.
Dean of Faculty of Psychology UGM, Prof. Dr. Faturochman, M.A., added the open house was done to promote Faculty of Psychology UGM as a whole apart from doctoral programme. Related to the doctoral programme, they only receive 10 students of each batch unless there are more of qualified candidates that apply.