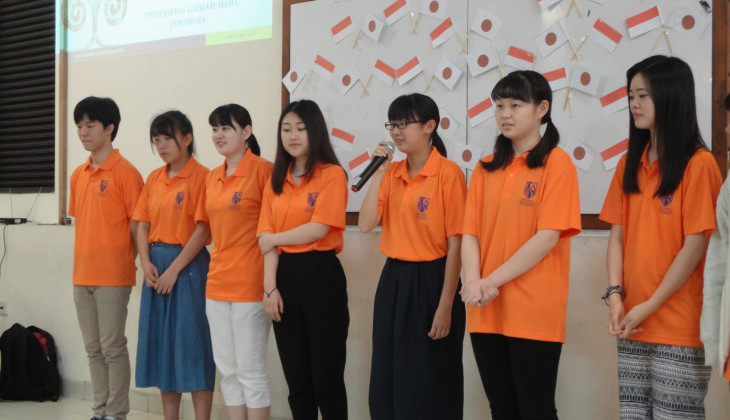 Faculty of Veterinary Medicine UGM has received the visit made by Japanese students from Indonesia-Japan Friendship Association. The visit was part of educational tour for one week to Yogyakarta.
Dean of the Faculty, Prof. Dr. drh. Siti Isrina Oktavia Salasia, said the visit had been regularly conducted to learn educational process as well as character development at the Faculty, also cultural exchange.
"This programme has been regularly done in the past four years, which had been initiated by the late Prof Koesnadi, then Rector of UGM," said Isrina.
According to the Dean, the visit was expected to attract the attention of those students to study in Indonesia or for student exchange.
"We hope they would be interested in joining student exchange or community service," she said.
The Japanese students were accompanied by their counterparts from UGM's Faculty of Medicine, Faculty of Cultural Sciences, Faculty of Economics and Business, and Faculty of Animal Sciences.
Ayaka Sugai, a participant from Economics department at Tokyo University, expressed her enthusiasm joining the programme organised by the Japanese government. By visiting Indonesia, she knew more about Indonesian culture and she even had the chance to see educational process from primary level to higher learning.
She said for one week the participants would learn Indonesian culture and teaching process on leadership and character building for the young generation.
"We will visit schools tomorrow to know the educational process going on there. Afterwards, we will visit Borobudur Temple," she said.