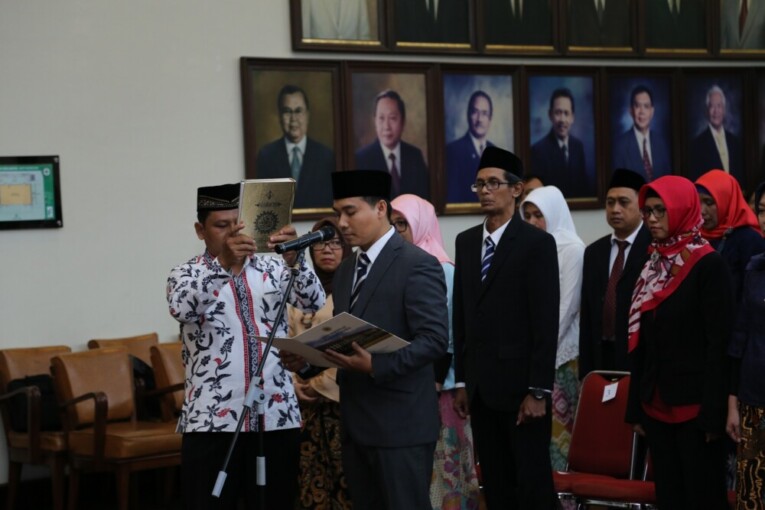 UGM Vice Rector for Human Resource and Asset, Prof. Dr. Ir. Bambang Agus Kironoto, inaugurated 120 structural officials on Monday (2/4) in the Senate Hall. They are new officials to serve as heads of department, divison, and section. During the inauguration they read out pact of integrity in front of UGM leadership and ulemas and clerics.
Bambang Kironoto in his remarks congratulated the new officials. He expected them to be able to do their job well and improve the performance of UGM.
"Heavy duties await you all, I wish you do well so that the performance of UGM would improve, too," he said.
Bambang added that UGM currently implements performance based incentives which are the intention of the Rector of UGM so that the non-teaching staff would do better. "The incentivesa also demand the staff to work better," he said.
According to Bambang, the scale of incentives received by each staff would be different from each other depending on the performance and assessment from supervisors. "High incentive is based on performance and assessment from supervisors and colleagues," he said.
To the new officials, he expected them to monitor the implementation of the incentives programme. As of today, similar programme has not been in place for lecturers. "For lecturers, there will be separate mechanisms to run," he said.
List of new officials can be downloaded here.