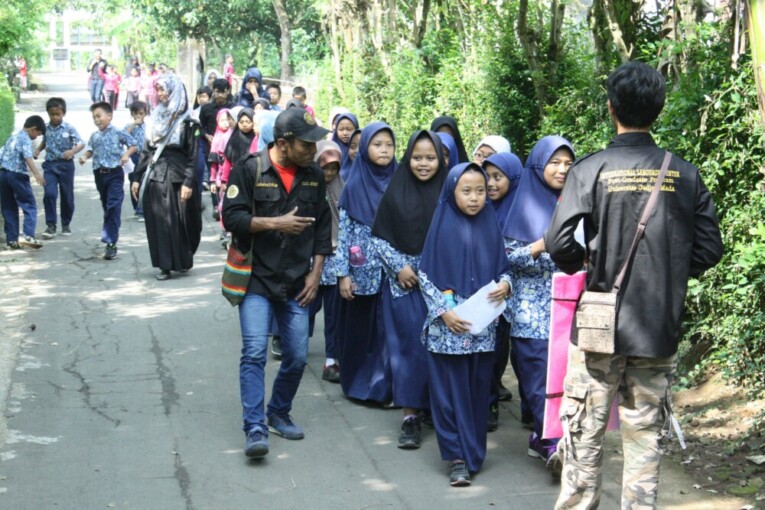 International Language Center of UGM's Graduate Students Association (ILC-HMP) conducted a community service programme in Gamplong village, Sleman regency, on Saturday (7/4). The students ran an English literacy programme for school children of SD Muhammadiyah Gamplong.
Chairman of ILC HMP UGM, Muhammad Mirza Nuriady, said village tourism development needs to be supported by good command of English because many foreign tourists visit the village
"Our initial step is to generate an English literacy programme among school children so that at least they can communicate in English," Mirza said in a release sent on Wednesday (11/4).
Every two weeks, said Mirza, the association would send teachers to the village to teach the primary school children. This programme is also expected to improve the reading habit among the children.
"We would like to encourage the children to read a book. We don't want them to get left behind in the global competition," he added.
Headmistress of SD Muhamadiyah Gamplong, Eni Purwaningsih, appreciated the programme from ILC UGM. "The ILC willingness to help our children will be very useful. We can team up to teach English to the children," said Purwaningsih.
ILC – HMP UGM, according to Mirza, was ready to help the people of Gamplong village to learn English by sending them teachers.