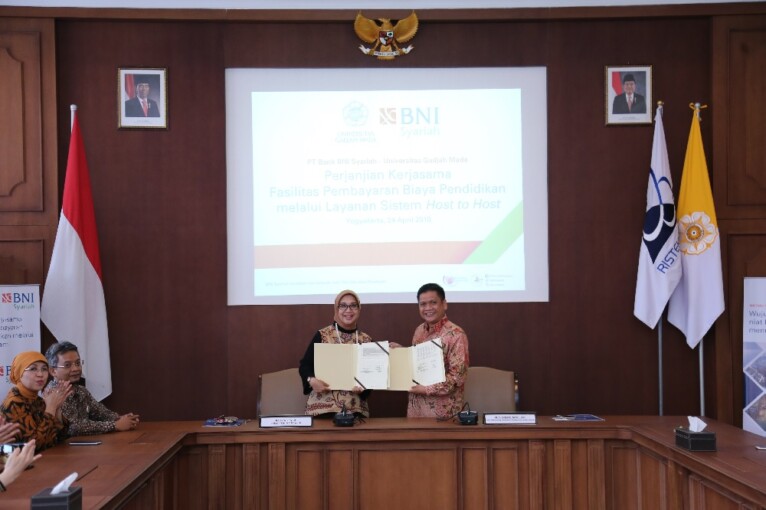 UGM and PT. Bank BNI Syariah have agreed to establish cooperation in facilitating education cost payment through host to host system.
This was put into an agreement which was signed between UGM and PT. Bank BNI Syariah by Director of PT. Bank BNI Syariah, Dhias Widhiyati, and UGM Vice-Rector for Planning, Finance, and Information System, Dr. Supriyadi, M.Sc., Akt., on Tuesday (24/4) in UGM Conference Room.
Dhias said the host to host system was provided to facilitate payments of education cost for UGM students. This is in line with the focus of the BNI Bank in education sector.
She expected the cooperation with UGM would be able to produce good future state leaders. In the future, the cooperation is expected to increase into bigger areas.
"The presence of BNI Syariah at UGM is expected to be useful to the creation of future state leaders," she said.
UGM Vice-Rector, Dr. Supriyadi, appreciated the BNI Syariah Bank for providing the host to host system. This service supports the payment process done by UGM students.
"BNI Syariah is the eighth bank that has formed a cooperation with UGM in host to host system services. Hopefully, this cooperation will run well and expand into cooperation in other areas," he said.