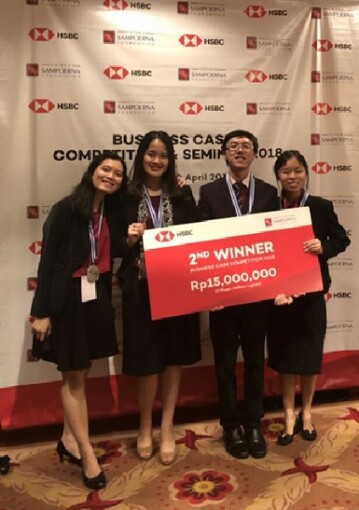 Geology Engineering students from UGM have become the second winners in a geoscience competition in Malaysia from 16 April 2018.
The students that join the Gama Cheetah won the trophy in the Geoquiz Competition during Geoscience Industrial Week (GIW) 2018, organised by Geology Department of Universiti Malaya, Malaysia. The team consisted of Fauzy Habibie Akhyar, Aditya Hirawan, and Aya Shika Vinaytha Bangun.
Fauzy Habibie Akhyar said in the competition participants were tested on their geoscience knowledge starting from geoscience, astronomy, and hydrology, to applicative aspects in terms of exploration and production of natural resources.
Fauzy said the competition went strong because winners of previous competitions also participated in it. For the Gama Cheetah, it was their second year of participation. Winners of the first place was ITB and third Chulalongkorn University.
"We have done our best for the competition, but we have not been able to secure the title that we won last year after we were edged out by ITB," he said on Wednesday (25/4) on campus.
Aditya Hirawan said despite this fact, but their joining the competition was a worthwhile experience and instead triggered them to get better in next competitions and to retain the victory.