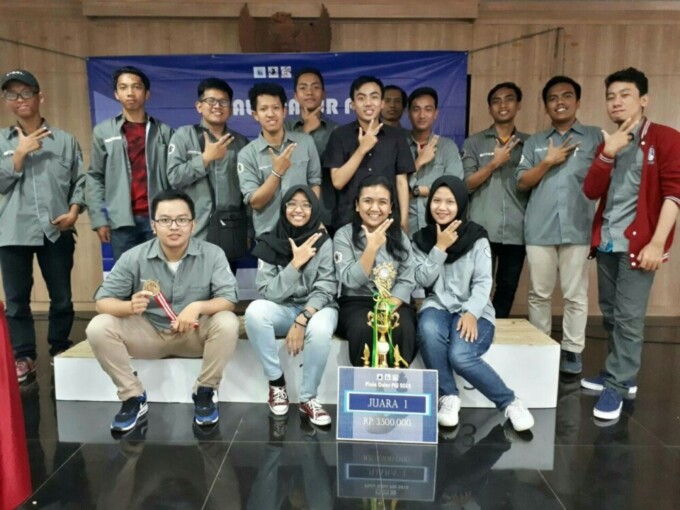 UGM students joining the university's chess unit became the first winner in the National Student Chess Tournament organised by Politeknik Negeri Jakarta from 12-13 May 2018. There were 40 teams from various universities in Indonesia taking part in the tournament.
To the competition, UGM sent four teams, namely UGM Balairung, UGM Foodcourt, UGM Pancasila, and UGM Gelanggang.
UGM Balairung has ranked first with 14 points from seven wins without losing. UGM Balairung consisted of Garin Pramadhan H (Chemical Engineering), Benhart Pasaribu (Engineering Physics), Awang Putra Sembada (Statistics), and Vishy Anand C. (Statistics).
"We earned the MVP due to the never losing achievement from seven competitions that were done with VP 27,5," Garin said on Wednesday (16/5).
Meanwhile, UGM Pancasila has come at fourth place from four wins, two draws and one loss with a total point of 10, or just one point behind the third place winner. UGM Pancasila team consisted of M. Kahfi Maulana, Farah Yumna B., Julisa Pasaribu, and Lintang Wulandari.
UGM Foodcourt (Wahyu Hadi, Rakha Firmansyah, Wily Suriswan, and Aji Widhya Yudhanto) and UGM Gelanggang (Pio Tirta Gesang, Irfan Fadhil, Hediantoro, and Teguh Suprayitno) have earned a not disappointing result at 11th and 14th, which is meeting the initial target to reach Big 15.
So far, UGM's chess group has won three general champions of four National Tournaments throughout 2018.