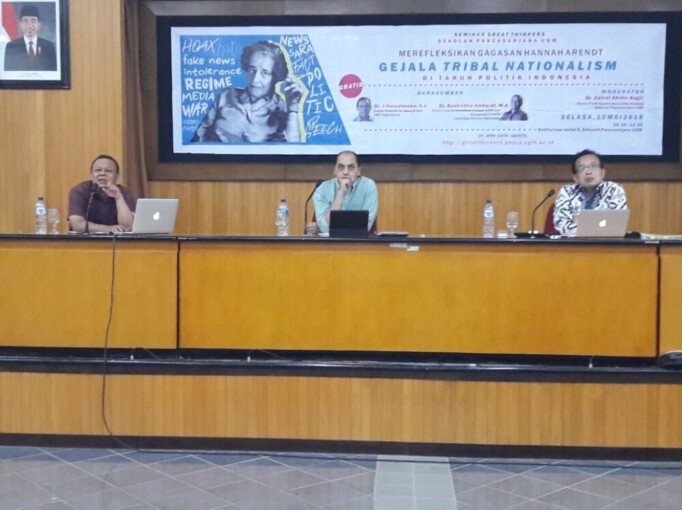 Fasting during Ramadan while keeping the body fit is a Muslim's goal. The key to this is to having healthy food during iftaar and sehri or breaking the fast or the pre-dawn meal.
Nutritionist from UGM, Dian Caturini Sulistyoningrum, B.Sc., M.Sc., said fasting in healthy and fit condition can be achieved by having optimum nutrition and good meal management, especially while breaking the fast and before fasting.
"When we fast, the time to eat is limited. During this limited time, we need to optimise the nutrition we take by having the right nutrition when breaking the fast and before fasting," said Dian in her office at Nutrition and Health Department of UGM on Thursday (17/5).
When breaking the fast, Muslims are suggested to drink water to re-hydrate the body after over 12-hour fasting and take a few dates that have natural sugar content and fibres that can restore energy quickly.
"When you're breaking your fast, don't jump to eating. Fulfill the need of liquid from water, juice, or watery and rich in fibre food," said the master degree holder from the University of British Columbia, Vancouver, BC, Canada.
She also suggested people to avoid sugary drinks because it can increase the sugar content in the body quickly so it may cause fatigue and drowse. Soda will only trigger the need to drink continuously because of dehydration while the caffeine increases urine, hence frequent urination.
"Minimise fatty food, fried food, or salty food because these make us more thirsty," she explained.
While before fasting, Dian advised to take more complex carbohydrate such as from sweet potato, cassava, corn, red rice, and wheat bread.
"Choose carbohydrate with high fibre because it is digested slower, so it can hold hunger longer, too. Also have high protein and healthy fats before fasting," she said.
Furthermore, Dian asked to minimise salty and oily food as it makes us hungry during the day. Avoid soda and caffeine, too.
To meet the need of 8 glasses of water for the day, she suggested to drink two glasses of water when breaking the fast, four during dinner up to before bedtime, and two more during the pre-dawn meal.
Besides, appropriate exercise is advisable during Ramadan to keep fit. She reminded people to do this appropriately at the right time. She suggested mild exercises such as walking, stationary bike, and aqua fit that can be done ahead of fast breaking time and after it.
"In principle, while fasting you may exercise, but adjust it accordingly to avoid further dehydration," she concluded.