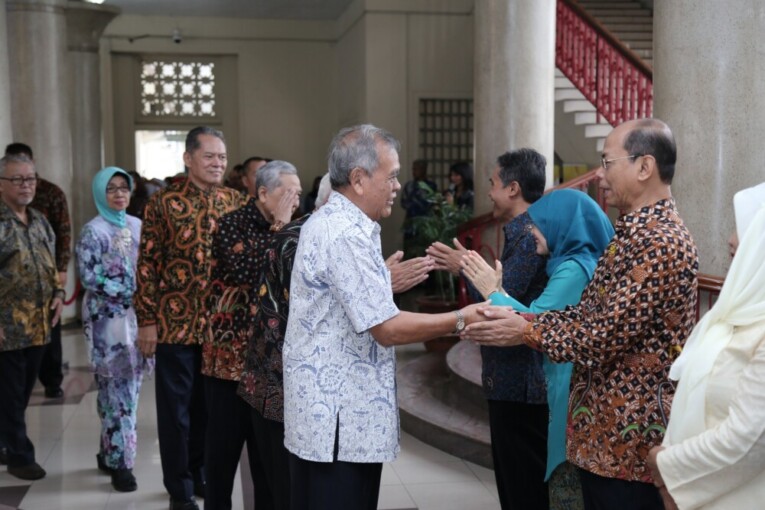 Entering the first day at office after the long Eid holiday, Rector of UGM, Prof. Ir. Panut Mulyono, M.Eng., D.Eng., and university leadership held an open house to celebrate the Eid with teaching and non-teaching staff as well as students.
Rector said the event was a moment to forgive each other for any wrongdoings that had been made while at work. "As university executives, we ask for your forgiveness for any wrongdoings. We hope after the Eid, we can start work all over again and make more achievements for UGM," he said at the Balairung on Thursday (21/6).
The Rector also thanked all academic members of UGM for their cooperation so far that created a pleasant atmosphere for work.
"All of those have generated outstanding achievements as well as contributions from UGM to the state and humanity," he said.
Also attending the gathering were UGM Board of Trustees, Board of Professors, Academic Senate, and other university and faculty leadership.