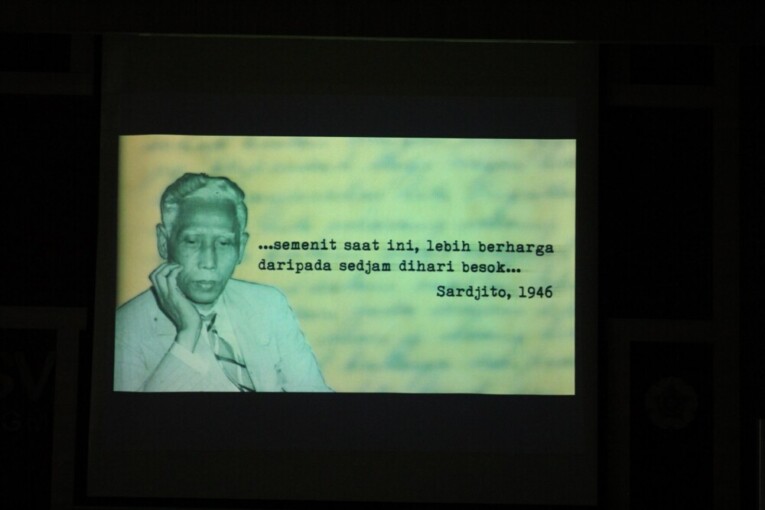 Universitas Gadjah Mada has deployed another team of students on a community service program (KKN-PPM) to help address malnutrition outbreak in Asmat Regency, Papua.
This time, as many as 21 students joining in the Student Community Service Program team for Disaster Response will be tasked with Asmat community empowerment in education, economy, and environment.
The Student Community Service Program for Disaster Response runs for approximately 42 days, starting from June 30 to August 10, 2018 in Agats District, Asmat Regency, Papua.
The team with field supervising lecturer, Fadil Kasim, S.T., M.Sc., were greeted by Regent of Asmat, Elis Kambu, at his official residence on Friday night (6/29).
Elis Kambu expressed his appreciation towards UGM for sending the students to Asmat Regency. The concrete action of KKN-PPM program is expected to help the local government of Asmat in addressing malnutrition issue and developing Agats community for empowerment.
"Asmat is one of hundred districts in Indonesia. Its development is the responsibility of every citizen and I truly appreciate these young students' courage to come here," he explained.
Meanwhile, Fadil Kasim stated the cooperation between KKN PPM and Asmat government has just started since the outbreak of famine and measles in Asmat. The first placement of student community service team was done in March 2018 and it will be carried out continuously in the next few years to strengthen the local community independence.