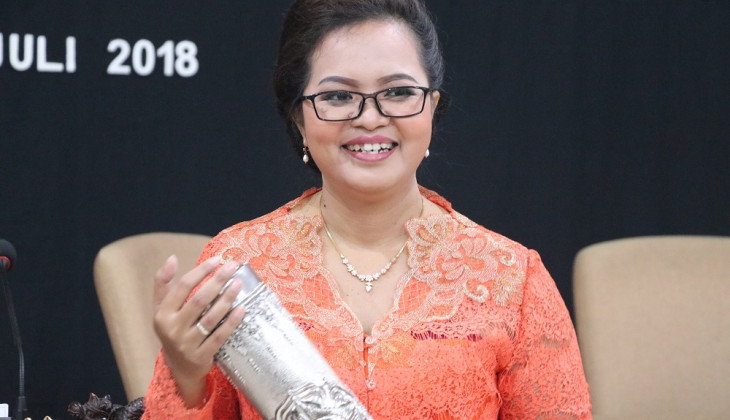 Southeast Asia is a region prone to natural disasters. Natural disasters often happen that create massive impacts. But the mechanism to give humanitarian aid and mitigation have yet to resolve problems such as those happening during the Boxing Day tsunami in 2004, Nargis cyclone in Myanmar in 2008, and Haiyan typhoon in the Philippines in 2013.
In this situation, humanitarian aid from external sides such as countries, international organisations, and NGO are much needed, but in practice, request and delivery of the aid often went through tensions due to the unavailability of regulations and coordination between the impacted country and donor country, the strong enactment of the sovereign state principle as well as state's non-intervention principle.
Seeing this condition, Natalia Yeti Puspita, SH., M.Hum., doctoral law student of UGM, said it required the authority of ASEAN as an international organisation to make international agreements on disaster emergency response. "This is needed following the strong principle of state sovereignty and non-intervention principle that are adopted by ASEAN member countries," said Natalia in her doctoral promotion at Faculty of Law UGM on Monday (9/7).
The lecturer from Unika Atmajaya Jakarta said it was time for ASEAN as an international organisation to be given authorities to establish cooperation with external groups and issue a wider international agreement. "ASEAN Secretariat General may engage in issuing an international agreement on emergency response to natural disaster occurrences in Asean region," she said.
Besides, terms and condition guidelines for the ASEAN countries are needed to request, seek, and accept humanitarian aid during natural disasters. "This will enable the distribution of humanitarian aid to the victims of the disaster and intensify the role of ASEAN as an international organisation," she concluded.