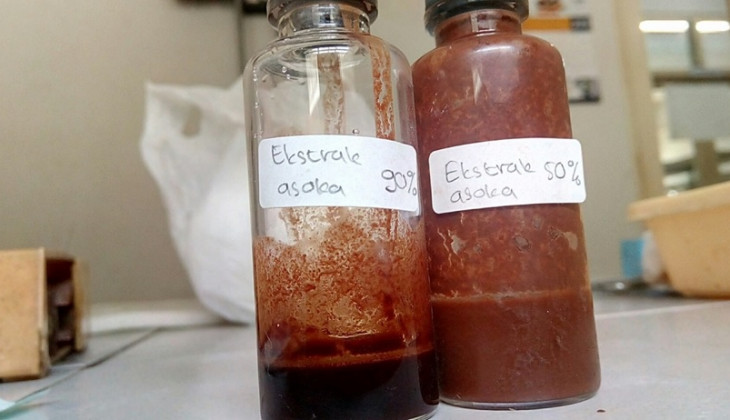 Ixora flower (Ixora coccinea) is a common flower in Indonesia. The plant has been widely used as an herbal medicine for generations.
Considering the many uses of ixora flower as traditional medicine, a team of UGM students conducted a further research on the compounds in it.
The team consists of three Dentistry students, namely Nisrina Nur Khasna, Dhiyaul Muslimah, and Zahwa Ayu Sarastiti. They carried out a number of research and the phytochemical testing showed that ixora flower contained various phytochemical compounds, including flavonoids, saponins, and tannins.
"Flavonoids in plants possess antibacterial effect to prevent infections, also anti-inflammatory and antiviral effects," explained Nisrina on Wednesday (7/11) at UGM campus.
Meanwhile, tannin contains antimicrobial and antiseptic properties. On the other hand, saponins possess anti-inflammatory effect that is effective in treating edema (inflammatory response). The compound also contains antimicrobial effect for inhibiting bacterial and fungal activity.
They studied further the potential of ixora flower extract in accelerating the healing process of tooth extraction. Fast recovery is expected to reduce the pain, healing time, intensity, and the risk of infection.
Experiment was conducted on guinea pigs after a tooth extraction by applying ixora flower extract on the wound. From the observation, blood vessels were formed indicating the wound healing process.
"It proves that ixora flower extract can accelerate the healing process after tooth extraction,"