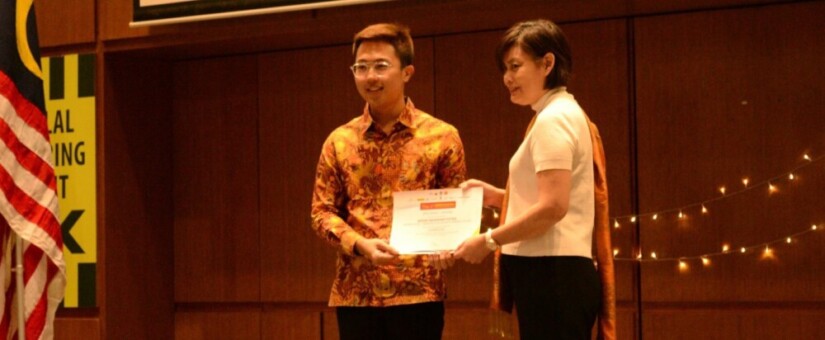 Kevin Iskandar Putra, IUP International Relations (2016) student, has achieved an award from The 4th ASEAN Model ASEAN Meeting (AFMAM) 2018 competition in Singapore. At the event held from July 3-8, 2018, Kevin received the Diplomacy Award in Senior Official Meeting ASEAN Political Security Community (APSC) Track 1 that discussed Combating Transnational Crimes and Terrorism. The other award is Best Position Paper Award that he prepared with Kenneth Nicholas.
AFMAM is a medium for ASEAN youth to improve their understanding on contemporary issues in Southeast Asia region. The annual event held by ASEAN Foundation stresses the importance of people-to-people interaction and collaboration with stakeholders in terms of realizing the vision and mission of ASEAN Community.
The ASEAN meeting simulation provides an important understanding of ASEAN Way's diplomacy. The diplomacy emphasizes the importance of consensus, non-interference, and quiet diplomacy through communication, coordination, and negotiation.
After going through a selection involving 162 teams, Kevin and his team, Bhinneka team, were finally elected to represent Indonesia in the AFMAM 2018 competition. He was grateful to be a part of the event.
"The AFMAM 2018 gave me the opportunity to broaden my knowledge of the negotiation process with ASEAN officials. In fact, this event also expanded my network with students from other universities in Southeast Asia. The combination of experience, lesson, and solidarity was a valuable experience for me," said Kevin.