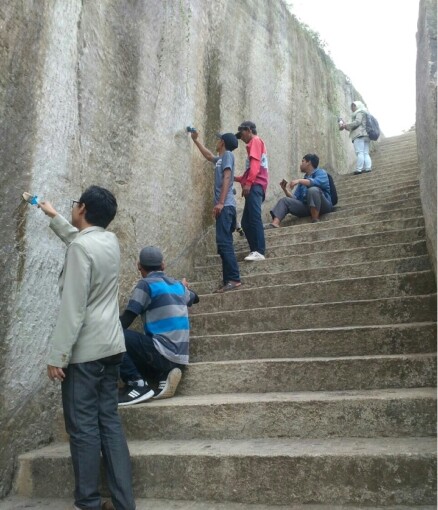 People have always considered banana peels as useless waste that cannot be processed into valuable products. However, it differs from what is done by the Center for Women's Resources Development (PPSW) group and UGM Community Service (KKN-PPM) students of unit KB-006 in Rasau Jaya Village 3, Kubu Raya Regency, West Kalimantan.
A community service program titled Training of Post-Harvest Product Quality Development has transformed banana peel waste into delicious nuggets. The simple process only uses affordable and easily found ingredients.
According to a KKN student, Aloysius Anandyo Pambudi, the training program carried out by UGM students of unit KB-006 and PPSW women in Rasau Jaya Village 3 was intended to address the issue of optimizing local superior commodity utilization such as banana and sweet corn.
"Some of the problems that emerged include the lack of community knowledge about potential diversification of agricultural products and how to process them. Also, the lack of interest in innovating because people are concerned about limited capital and marketing issues such as product packaging," said Aloysius on Wednesday (7/18).
Meanwhile, field supervising lecturer, Dwi Umi Siswanti, S.Si., M.Sc., added that the students and community addressed the problems by agreeing on a series of problem-solving strategies. First, the counseling on food innovation as nuggets made from banana peel and banana jam, as well as tortillas from sweet corns. Second, the socialization of interesting post-harvest product packaging that meets the standards. Third, the assistance of production sustainability of post-harvest products through group empowerment.
"Hopefully the community can have an alternative business. In addition to improving local community roles in optimizing local superior commodity utilization, the program also strengthens community economic independence," explained Umi.