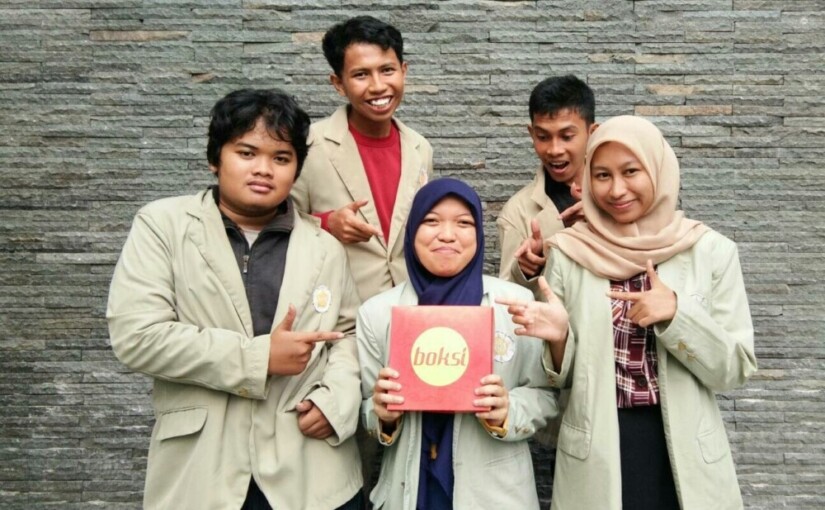 Boksi: history, philosophy, and tourism in one box is a project designed by UGM students through Student Creativity Programme to deal with the rapid growth of tourism in the present times.
Indonesia ia known for its tourism potential, such as natural, cultural, and culinary wealth. Yogyakarta city is one of the most favourite tourism destinations in the country. In 2017 it ranked sixth as the most popular tourism destinations with number of visitors at 4.5 million in 2016 or an increase by 10,37% than the previous year.
This opens opportunities for people who sell souveniers, handicraft, or food. On the other hand, tourists often face a dilemma when they want to buy something for their friends and family at home.
"If they buy many goods for one person, it will cost much money. But it they buy just one product, then the person would not have the chance to taste or enjoy the other product. That's why one box containing assortments of food can be the solution to this problem," said Sandy Maulana Yusuf, student team member, on Friday (20/7).
Sandy said Yogyakarta is a cultural tourism city that has history and philosophy that has not been fully manifested. So he saw the need to combine the history, philosophy, and tourism of the city to present them as an entity to tourists.
With fellow students Intan Maulida al Barroh, Irma Surya Ningsih, Hafiad, Muhammad Faiz, and under the supervision of Dr. Hayatul Cholsy, S.S., M. Hum., they made Boksi as the solution to the problem. Boksi comes in a box of food assortments that is wrapped in a package containing educational information on history, philosophy, and tourism of Yogyakarta.
"We hope Boksi can be the transfer media of culture, philosophy, and tourism of Yogyakarta to those that may be unfamiliar with these aspects," said Sandy.