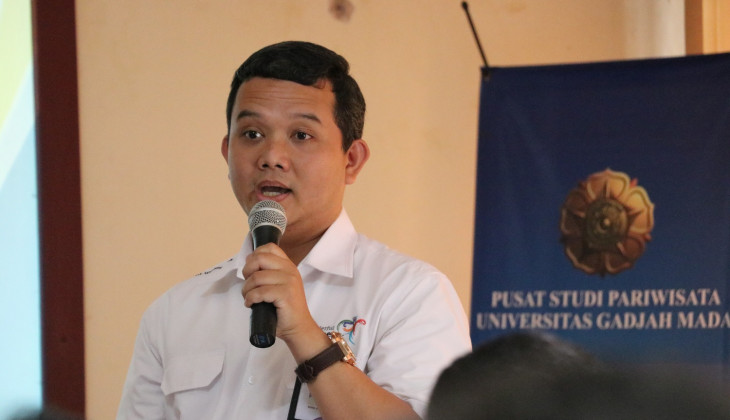 Director of Tourism Industry and Institution from Borobudur Temple authorities, Bisma Jatmika Tisnasasmita, S.T., M.M., said the government targeted to reach 2 million of international visitors to Borobudur by 2019. The travellers can also visit other tourism destinations around Yogyakarta, Solo, and Semarang.
"The government targets to have 2 million visitors to Borobudur, including visits to Jogja, Solo and Semarang," said Bisma in the seminar Challenge and Strategy of Borobudur Destination Tourism on Monday (30/7) at UGM Centre for Tourism Studies.
According to Bisma, to reach the target of two million was not easy because it needs infrastructure provision to improve connectivity between tourism destinations in Yogyakarta and Central Java. "The focus of the government is the infrastructure provision especially transportation and interconnectivity between tourism destinations," he said.
The government also plans to improve human resource capacity and institutions as well as giving certification to 5500 manpower in Central Java and Yogyakarta.
Currently, the strategy that is running is the construction of the toll roads of Bawen, Yogyakarta, Salatiga, and Solo, railway roads between Adi Sumarmo airport to Balapan train station, mobile hotel, and construction of special terminal for cruise ship at Tanjung Mas port in Semarang.