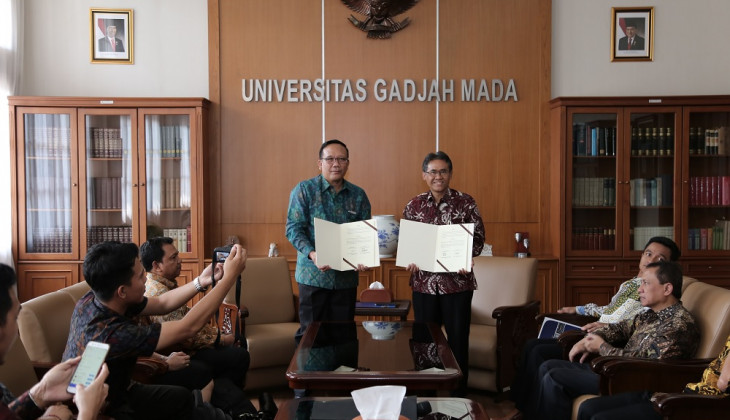 Universitas Gadjah Mada has established cooperation with Hindu University of Indonesia (UNHI) in education, research, and community service.
The cooperation agreement is marked with the signing of memorandum of understanding by UGM Rector, Prof. Ir. Panut Mulyono, M.Eng., D.Eng., and UNHI Rector, Prof. Dr. drh. I Made Damriyasa, M.S., on Tuesday (7/31) at Rector Room of UGM.
Rector of UNHI expressed his gratitude to UGM for agreeing to cooperate with UNHI. The university hopes to learn much from UGM in developing its various study centers.
Damriyasa stated there are two main points of this cooperation, which are research on medicine from herbs that are widely found in Bali and joint community service program. In addition, UGM is expected to help the development of business incubator in UNHI.
Rector of UGM hopes that the cooperation can be implemented properly in various fields, including education, research, and community service.
"Both UGM and UNHI have the excellence and experience that can be united to strengthen their respective institution," he explained.
Panut pointed out an institution cannot grow by itself especially with the increasingly complex issues. Therefore, a cooperation between two or more institutions is necessary to solve problems side by side.
"Hopefully we can perform this cooperation immediately and unite to increase our contribution to Indonesia," he concluded.