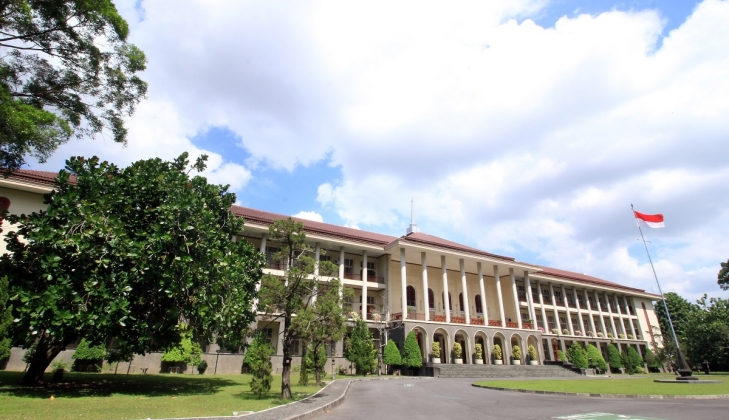 The Fourth Industrial Revolution has become a hot topic recently. Innovation becomes the identity of this era. Sectors are preparing strategies to adapt to technology development and momentum of change that are happening. Education and learning sectors are one of those.
Head of UGM Centre for Innovation and Academic Policy (PIKA), Dr. Hatma Suryatmojo, S.Hut., M.Si., assessed that UGM as a high education institution needs to prepare its students for the future. "The challenge has been more sectors of work being replaced by smart machine or robot," he said on Sunday (5/8).
Hatma suggested UGM to build positive attitude or character of students to adapt to Industry 4.0, as well as enhancement of aspects of knowledge and skills, which are irreplaceable by robot.
"Those characters need to be UGM's attention so all its academic community have human literacy ability, data literacy, and technology literacy," Hatma said.
Other challenges are characteristics of UGM students as post-millenial generation which are visual based, like challenges, dare to try, high confidence, IT command that is fast, adaptable, and multi-tasking.
These, according to Hatma, need to have suitable media and system so that they can improve their competence and skills. Hatma said UGM had method in disseminating science and technology, arts and value of UGM through cybercampus.
"Cybercampus is used by UGM to extend the spread of knowledge and value of UGM across Indonesia and the world. Cybercampus supports the achievement of ecosystem of learning that is innovative and guarantees lifelong learning," he said.
UGM takes some strategies such as web based development of dissemination programme of science, information and education which is called as Canal of Knowledge and Tower of Knowledge (KPMI). KPMI is an online portal to link practitioners, policy makers, academics, and students with sources of knowledge and information.
"Over 100 sites of tower of knowledge have been developed by lecturers as leaders of science to be disseminated to the wider public," he said.
Besides, UGM has 2 Learning Management System(LMS) namely "eLisa" and "eLOK". Since 20014, eLisa holds online learning of UGM students, while eLOK supports distance learning based on Massive Open Online Courses (MOOC's).
Others are the development of new methods in learning process, achievement based learning application, development of supporting infrastructure that facilitates characteristics and needs of student and human resource development through structured training on information technology and communication.