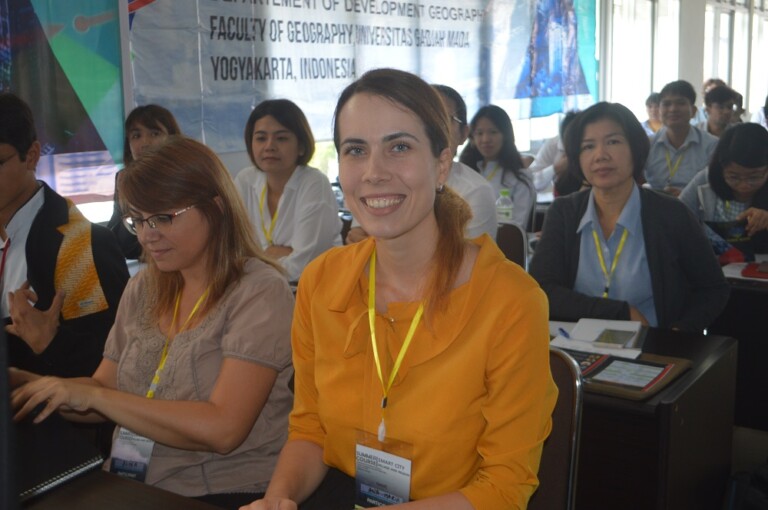 A year since the UGM Maritime Culture Expedition, Sangihe: The Northern Gate of Nusantara program that successfully mapped and recorded the maritime cultural heritage of Sangihe Islands, the team members have documented their experience and findings in a book titled Cerita dari Beranda Negeri (Story from the Porch of the Country).
"The book narrates the long and winding journey of 15 UGM students across disciplines on an expedition to the northernmost point of the country, the border between Indonesia and the Philippines, on the edge of the Pacific Ocean, the Sangihe Islands," said expedition leader Fuad Anshori.
Fuad wrote the book with five of his friends who also joined the expedition, Sultan Kurnia, Natasha Devanand, D.K. Sandy, Lengkong Sanggar, and Muhamad Destrianto. The students are from Archaeology, Anthropology, History, as well as Computer and Information System Department. They revealed the important role of Sangihe Islands as the archipelago gateway in the past, present, and the future.
As written in Cerita dari Beranda Negeri, the expedition discovers that Sangihe Islands play an important role in various aspects including cultural-historical, socio-political, and security. They also have considerable economic and tourism potential.
"Some of the interesting aspects of the book are the discovery of a shipwreck that is believed to be owned by Japan in World War II and two ancient anchors believed to date from the 18th century AD. There is also news that the Great Expedition of Ferdinand Magellan in the early 16th century AD on a mission to find the Island of Spices also crossed the Sangihe Islands," explained Fuad.
In particular, this book also tells about the recent terrorist incidents in Indonesia. It mentions that Sangihe was the entryway to the widespread of terrorist attacks from Southern Philippines through the life process of Sangir-Philippines people.
The collection of popular stories in the book Cerita dari Beranda Negeri, produced in July of this year, has been greatly anticipated and received good responses from the public including government institutions and academic community. To date, the book has been ordered throughout Indonesia, starting from Sumatra, Java, Sulawesi, to Papua.
"Cerita dari Beranda Negeri is the accountability of UGM Maritime Culture Expedition program as well as a gratitude for those who have supported the expedition of Sangihe Islands. All profits from the sale will be donated to children in Sangihe in the form of school supplies," he added.