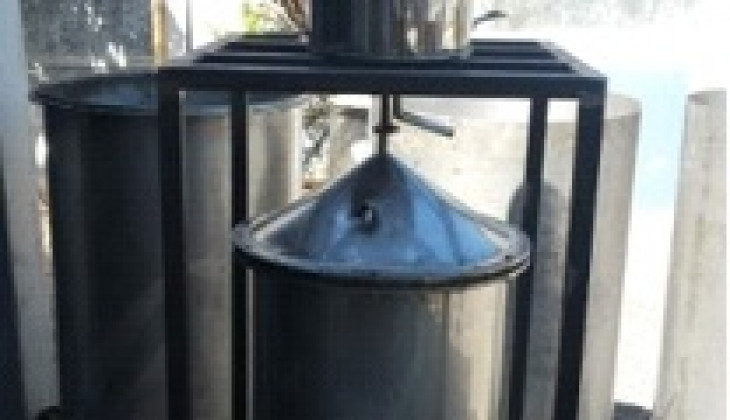 Patchouli oil is an export commodity that has high economic value. It can cost 600 thousand - 1,5 million in the market.
This has drawn the attention of businessmen to open patchouli oil business. But to produce a good patchouli oil that meets the Indonesian National standard, it needs re-processing.
"Various techniques in patchouli oil processing have been developed by researchers, but only a few have met the standard," said Prof. Dr. Karna Wijaya, M.Eng in Chemistry Department UGM on Thursday(19/8).
Therefore, as a form of community service, Prof. Karna Wijaya and colleague, Nasih Widya Yuwono, S.P., M.P from Soil Science Department, collaborated to produce an energy efficient distiller. The distiller is installed with heat insulators that can reduce heat transfer that is emitted.
According to Karna Wijaya, the distiller can save fuel costs by 35.5 percent while the time for distillation is 33.3 percent more efficient than in regular distillation technology.
"The technology is also equipped with purifier that uses adsorbent composite bentonit-CaO so standard patchouli oil can be obtained," he said.
Karna Wijaya said the programme since April collaborated with CV. Fruitanol Energy as partner. They did distiller testing using purifier tools before the product was handed over to SME Surya Wulan in Gerbosari, Samigaluh, Kulonprogo regency. Two students were involved in the testing.
This project is expected to encourage SMEs to be more productive, independent, and sustainable while saving energy.
"Besides, with this technology development, a networking is established between higher learning and local SMEs," said Karna Wijaya.