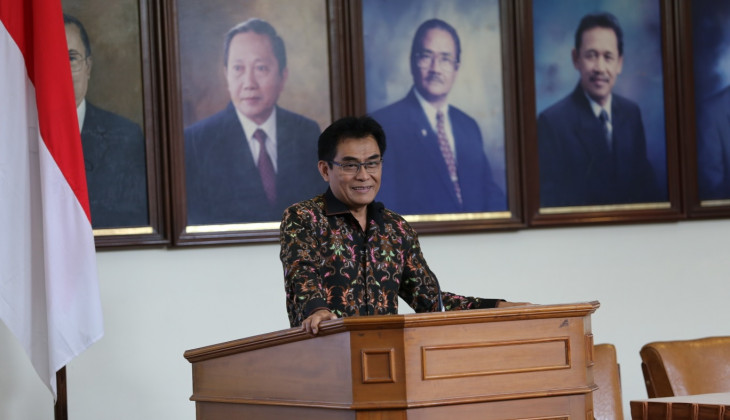 Universitas Gadjah Mada (UGM) held a gathering with 150 partners that are grantors of scholarship and student activities assistance on Friday (10/8) at Senate Hall UGM to appreciate their contribution.
In the event achievements made by UGM students on the national and international levels were also displayed, in addition to description on the condition of many students that still need assistance.
Currently, UGM manages some Rp272.3 billion in scholarship funds from 112 partners of which have been distributed to as many as 12,271 students. The funds, however, are not sufficient for all that needs it while as high as 25% of total students are from underprivileged families.
"As many as 25 percent of UGM students are from families that are economically unfortunate so they need assistance from internal and external UGM sides," said Vice-Rector for Education, Learning and Student Affairs, Prof. Dr. Ir. Djagal Wiseso Marseno, M.Agr., in his remarks.
Djagal said the partners were very important in pushing forward the student's course of study and achievement.
"The contribution from our partners is very extraordinary through scholarship provision. Hence, UGM would like to highly appreciate all partners for their participation in educating our children," he said.
Assistant to Director of Bank Indonesia of Yogyakarta branch, Probo Sukesi, who represented the grantors, said Bank Indonesia had the responsibility in advancing national education. Scholarship provision is one of the contributions that they can do to educating the nation.
"Scholarship provision is a form of awareness and care of the Bank towards national education to improve the quality of the young generation," he said.
Meanwhile, executives from PP Kagama, Deny Purwo Sambodo, said since its establishment, Kagama as alumni association had the commitment for making contribution to the their alma mater. This can be done among others by giving scholarship and student activities assistance.
"The alumni that join Kagama are committed to contributing to the university, among others by providing scholarships to the students," he said. This is expected to support student learning and other student activities.