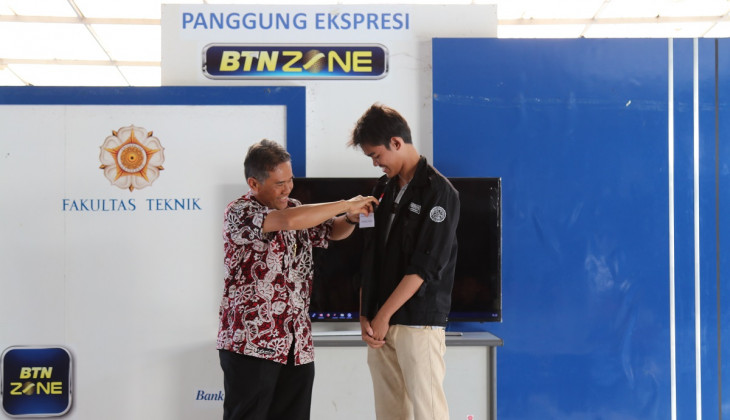 Faculty of Engineering UGM has sent 42 students to Lombok to volunteer after the earthquake that struck on 5 August. The team comprised 25 Civil Engineering students and 17 Architecture Engineering students.
They departed for Lombok after being released by Prof. Panut Mulyono, Rector of UGM, and Prof. Nizam, Dean of Faculty of Engineering UGM, on Sunday (19/8) at Faculty of Engineering head office.
Nizam said this deployment was the continuation of the Disaster Response Unit (DERU) UGM programme that ran since the disaster occured. "The difference is now it is the students that are sent (instead of lecturers)," he said.
Nizam explained it had reached the eight times that Engineering lecturers were sent to help with humanitarian relief. But since the technical improvements to be made still aplenty, the Faculty had decided to send the students as supports. "The total of the students to be sent is 66, more will come from Urban Spatial Planning Department," he said.
The purpose of the deployment, according to Nizam, was still to re-build the spirit of the people affected by the disaster. But it has now a different target. "In the next two weeks, they ought to be able to build a Healthy Instant Home (RISA) as a temporary shelter for the survivors," he said.
Similarly, Prof. Bakti Setiawan, who attended the release ceremony, mentioned the importance of temporary shelters. Currently, all survivors are living in tents and the number is considerable. He saw that the rainy season is approaching while makeshift tents cannot stand the heavy rains.
"Hence, the temporary shelter construction is the urgent thing to do by the students in the area," he said.
Prof. Panut thanked the students who have volunteered in the project. He asked them to always coordinate with the local governments and residents. "Referring to the Bantul earthquake back in 2006, strong integration between elements can accelerate recovery processes," he said.
Panut added that what they were going to do in Lombok would not be in vain. "Show them that you care, nationalist, and dedicated to the nation," he concluded.