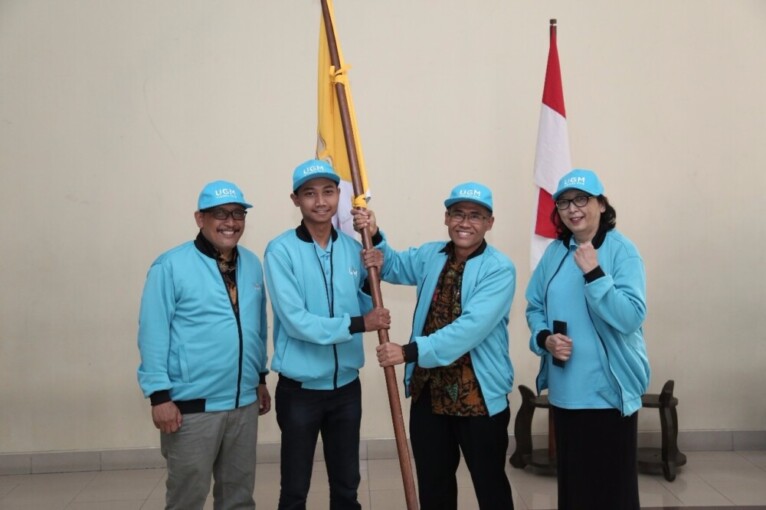 Rector of UGM, Prof. Ir. Panut Mulyono, has released 13 teams of Student Creativity Programme UGM to participate in National Scientific Week (PIMNAS) 2018.
This was done on Monday (27/8) in Balairung UGM. The UGM contingent will compete with hundred other teams from Indonesian universities to vie for medals and national champions title. PIMNAS 2018 is scheduled for 28 August – 2 September 2018 at Universitas Negeri Yogyakarta (UNY).
Rector of UGM in the event expressed his hopes that the UGM contingent would be able to reap best outcomes, even to be the general champion of PIMNAS 2018.
"I hope you can get the best position and even the champion of PIMNAS ke-31," he said.
Panut said to be a champion did not have to send a large contingent. With the 13 teams, they are expected to get the highest position in the competition.
"My message to you is when doing the competition, you need to be honest while also upholding norms and ethics," he said.
Furthermore, Panut appreciated the students that had tried hard since the start and to get where they are now. He also thanked the lecturers and supervisors who had guided the students so far.