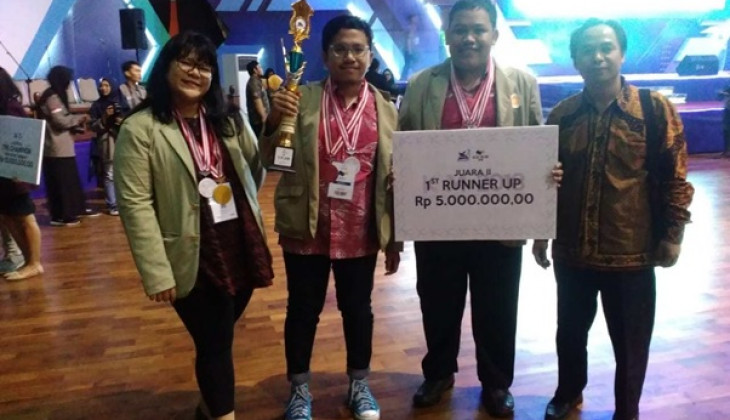 UGM student debate team wins second place in the 2018 Indonesian Student Debate Competition (KMDI), held in mid-August at Universitas Negeri Malang, East Java. The competition was joined by students from various universities in Indonesia.
"Thank God. It is great to be able to win second place in the first KMDI," said a member of UGM debate team, Roiyan Ali Kurniawan, Thursday (8/30), at the campus.
Aside from Roiyan, the team consists of Sisilia Juliana H and Varrel Vendira Rizlah Putra. The three students were successfully ranked second and even became the top nine best speakers.
Roiyan explained the competition held by Directorate General of Learning & Student Affairs applied the Asian Parliamentary System. The system is adapted from the debate competition system between universities in Asia-Pacific.
"So, there are two teams in the competition. One team as the Government and other team as the Opposition in each debate," he said.
Regarding the team's achievement, Roiyan stated it was the result of hard work, learning, and long preparation. Previously, they had to pass a number of selections at university level. Then, they proceed to the Private Higher Education Coordinator and national level to represent UGM.