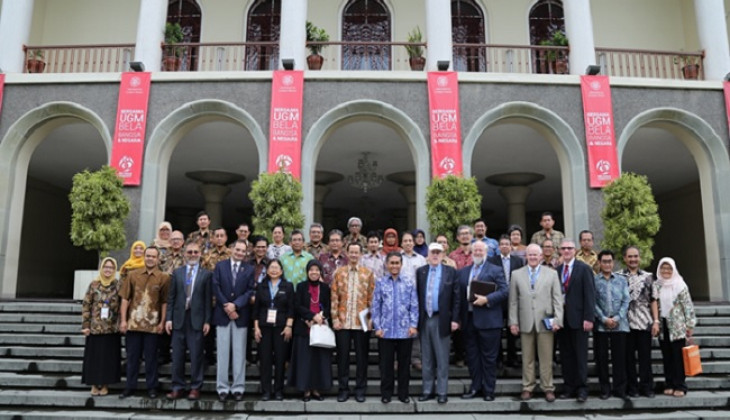 UGM has once again showed its global standard education quality by the accreditation of 4 undergraduate study programmes by ABET (Accreditation Board for Engineering Education) international accrediting agency. These are Civil Engineering, Geodesy Engineering, and Mechanical Engineering, as well as Agricultural Industrial Technology.
"Three study programmes have been fully accredited until year 2024 and 1 accredited until 2019 with the obligation to report its improved quality by 2019 to get full accreditation until year 2024," said Head of UGM Quality Assurance Office, Prof. Indra Wijaya Kusuma, on Monday (3/9).
According to Indra, preparation of study programmes to get accreditation from ABET had started since 2015 by implementing OBE (Outcome Based Accreditation) system, hence many changes being made particularly in curriculum design and assessment process according to ABET standards.
Accreditation processes had been prepared since 2016, while applications being made in 2017, document submission in July 2017, followed by visitation in November 2017, and results announcement in August 2018.
"For almost three and a half years, the study programmes supported by faculties and university under the coordination of the Quality Assurance Office have worked hard to undergo all processes of accreditation and finally produced an extraordinary result," he said.
The international accreditation being achieved means international recognition of UGM study programmes, accountability of learning system, improvement of sustainable quality, and target accomplishment of UGM to realise the vision of UGM as a world class university.
ABET is the most prestigious accrediting agency in engineering and technology based in the US. Things to prove here is evaluation of the achievement and improved quality of programme outcome while the institution shows its commitment in facilitating the implementation of OBE.