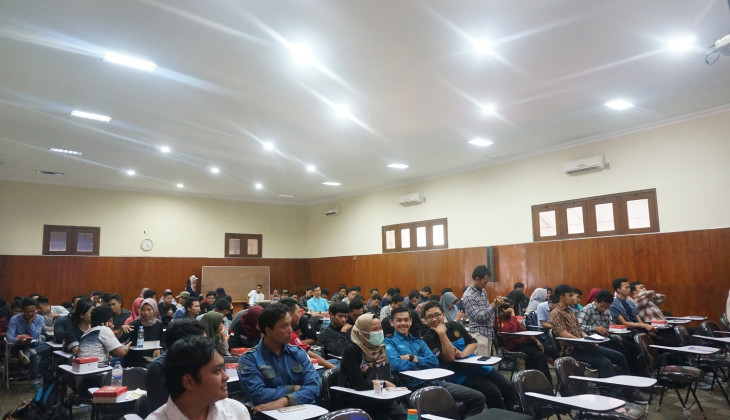 Mechanical Engineering Department in the Universitas Gadjah Mada's Vocational School has declared their commitment to have healthy and free from smoke canteen. This emerged in the Health Solidarity declaration on Monday (3/9) on campus.
The event contained a series of events such as signing of regulations on Smoke Free Area by Vice-Chairman of the Department, Harjono, ST,MT., and handover of guidelines of healthy canteen from Health Promoting University (HPU) UGM to the Department as well as signing of commitment of support to the Health Solidarity programme.
Chairperson of HPU UGM, Prof. Dra. Yayi Suryo Prabandari, M.Si.,Ph.D., told the students the realisation of healthy campus became a common need and obligation between all academic community in order to generate qualified graduates in terms of academic and health.
"To realise the healthy campus commitment, it is important to also pay attention the health aspect of the academic community and all the supporting aspects," she said.
The event was a collaboration between the HPU of Faculty of Medicine, Public Health, and Nursing UGM with the Health Solidarity of the Mechanical Engineering Department. Reinald Arzan, event chairman, said the event also offered free health checks. "Some leaflets on health information are distributed in addition to screening of a film promoting health, which is attended by over a hundred of students," he said.