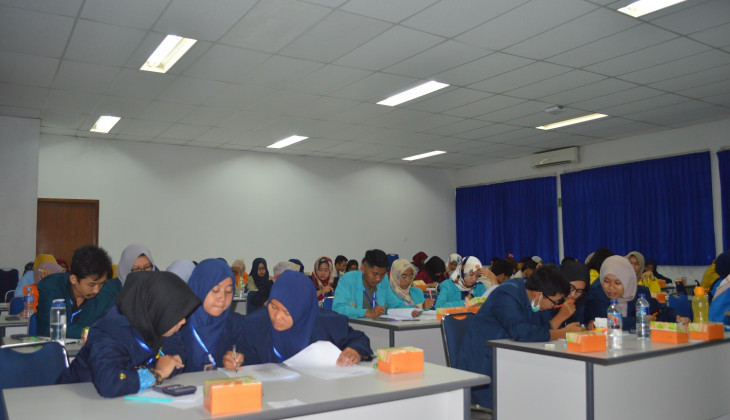 A total of 27 teams of Pharmacy students from 20 Indonesian universities are joining the 2018 Pharmacy Competition held by the Faculty of Pharmacy UGM.
For two days, September 15-16, they will compete to show their expertise in pharmaceutical science. Some of the teams participating in this competition came from Bandung Institute of Technology, Universitas Diponegoro, UGM, Universitas Ahmad Dahlan, Universitas Indonesia, Universitas Airlangga, and so on.
Yurida, one of the committee, stated that in this competition all teams have to compete in tight selections and undergo three stages, namely pre-elimination, semifinals, and finals.
In the pre-elimination, each team must complete 200 multiple choice questions in 120 minutes. After that, nine teams with the highest scores will proceed to semifinals.
"Those nine teams will be divided into three groups and compete to answer quizzes. Again, the team with the highest score from each group can advance to final rounds," he explained on Saturday (9/15) during the competition at Pharmacy UGM.
In the final rounds, the three teams will undergo two selection stages, which are counseling and quizzes. In the first stage, counseling, each team must complete three cases. The team with the best score wins the award for Best Counselor. Then, for the quizzes, each team competes to answer questions given by the jury.
The event also held a poster competition on the theme of immunization for all Indonesian students. Next, on Monday (9/16), there will be a national seminar entitled 'The Role of Health Workers in Responding to Vaccine Controversies in the Community".