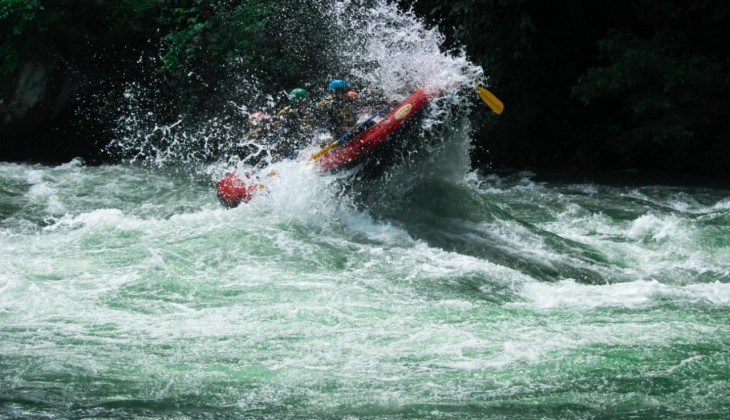 Nature enthusiasts from Universitas Gadjah Mada, Mapagama group, have done white water rafting in Asahan River, North Sumatra.
The expedition was done to train the team members prior to their expedition to Franklin River in Australia in November 2018.
The team with 10 members departed for Asahan regency on 28 August to stay until 5 September 2018. From 1-3 September 2018, they did white water rafting in the Asahan River.
Coordinator, Lutfi Perdana, said the Gladimadya Toya Toba themed event was their second training ahead of the UGM International Expedition V in Franklin River. Australia. They chose the Asahan River due to its unique rapids.
"Asahan River has the majority of rapids of grade 4 difficulty. This is very good for the team members that are interested in white water sports," he said on Monday (17/9) at UGM.
Lutfi said during the expedition in North Sumatra, they did rafting twice in the upper section of the river on the first day. On the second day they made an upper section and lower section raftings. And they did another rafting on the upper section on the last day.
Besides, they did research related to the rapids of Asahan River. This is expected to give new insight to enthusiasts of this activity.
This time the expedition was joined by four Vocational School students: Nur Laily Adhliya, Suryo Abdi Pangestu, Unggul Hasudungan Sidabalok and Dimas Satria Wicaksono; two students from Faculty of Mathematics and Natural Sciences: Hafidz Wibowo and Muhammad Burhan Aziz, as well as Lutfi Perdana (Philosophy), Rais Kun Fajar (Engineering), Iqbal Setya Nugraha (Psychology), and Irfan Hafiyyansah (Law).