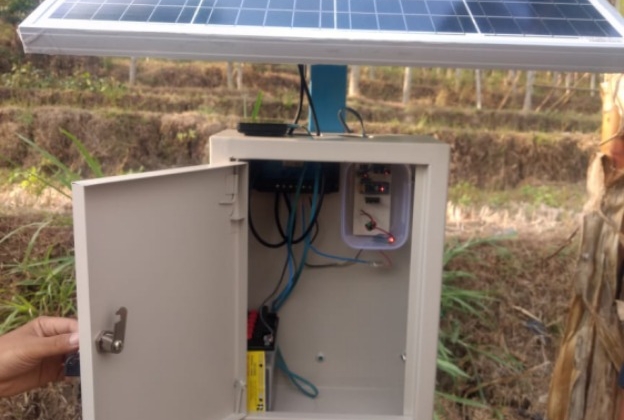 UGM has developed areas prone to landslides in Wonogiri Regency, Central Java, into disaster resilient areas.
The team led by Dr. Mardhani Riasetiawan, lecturer of Computer Science and Electronics, Faculty of Mathematics and Natural Sciences, along with researcher, Drs. Bambang Nurcahyo Prastowo, installed disaster detection devices at several points in Wonogiri, especially in Selopukang Village.
"Since 2017, this area has been the target of disaster preparedness and economic independence plans. In 2018, it was redeveloped into a disaster-resilient area through the Efficient Technology Community Service Grants," said Mardhani.
The community service was carried out using funds from UGM Directorate of Community Service.
Mardhani explained, on September 24, the G-Connect2 was installed at three points in landslide-prone areas which had been mapped by the Wonogiri Regional Disaster Management Agency and the 2018 UGM Community Service team.
The three locations cover the major crack paths that move constantly. Therefore, it requires a reliable detector and environmental data monitoring tools.
"A combination of previous devices, the G-Connect2 is equipped with a temperature sensor, ground motion, inclination, humidity sensor and others that can give situational cues to the occurrence of significant soil movement indicating signs of landslides."
The installed devices, he added, were equipped with sensors for temperature and ground motion, including a motion detector that is capable of recording data at any time and sending it to the cloud server periodically. The collected data are then presented as time-series information and analysis of potential landslide movements.
The information will be accessed by the Regional Disaster Management Agency and related agencies as well as provide early-warning to local residents. The G-Connect team also received support from the people who serve as daily tool operators.
"Although the cracks are still long, this installation is a base for safety-oriented mitigation," stated Mardhani.