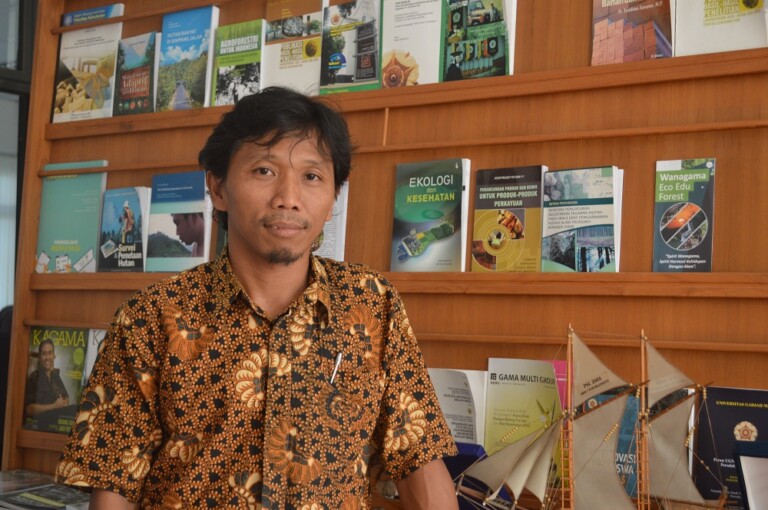 Environment and Forestry Ministry has revoked the status of three birds from the protected animal lists with the issuance of Ministerial Decree No. 92 Year 2018. The birds include Asian pied starling(Gracupica jalla), white-rumped shama(Kittacincla malabarica), and straw-headed bulbul (Pycnonotus zeylanicus), due to large number of breeding, birds rearing for hobby and contests, and support from society.
Wild animal conservation experts from UGM, Dr. Muhammad Ali Imron, S.Hut., M.Sc., regretted the issuance of the decree that removes three bird species from the protected animal lists.
He said at Faculty of Forestry on Wednesday (10/10) that the government was too reactive in issuing the decree due to pressures from communities that run bird trade business and from bird enthusiasts. The decree is not based on balanced consideration, he opined, but should be based on scientific studies.
"In terms of conservation, government should have issued regulations based on scientific studies, but what happened was it is business oriented," he said.
The government should also consider and accommodate the interests of all groups for issuing such a policy. Imron suggested the government to adopt IUCN system and Convention on International Trade in Endangered Species of Wild Fauna and Flora (CITES).
Imron said the decree revoking the protection status of the birds is feared to trigger trade and hunt of those species or others. He argued that the concerns of bird enthusiasts and breeders would not have emerged if the government had given a clear socialisation in the first place.
He hoped the government would socialise the rules of breeding to ensure conservation can run well. There should also be the obligation to release the animal to the wild.
He stated that despite the considerable number of the species in the breeding stations, but the birds are rarely found in the wild. Their existence is, in fact, has an irreplaceable ecological role. Despite the number of birds is sustained in breeding, there is also the risk of inbreeding depression. This can cause an increase in the death of bird off-springs and low reproduction results.
"If inbreeding depression happens, risk for extinction increases," he concluded.