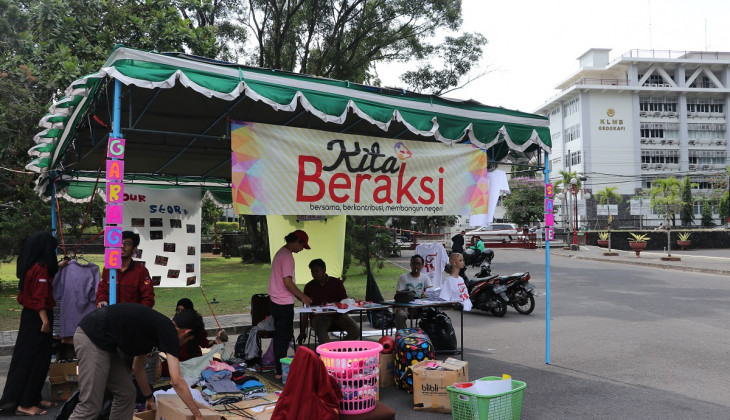 "Most student disaster response movements at UGM act independently. It is less coordinated and irresponsible when evaluated. That's why we initiated this project," explained Fakhrul Islam, project manager of Minggu Berbagi (Sunday Sharing).
Fakhrul revealed this at the Minggu Berbagi event, held in collaboration with UGM Student Executive Board and Communication Forum, Sunday (10/14) at Balairung Hall.
Aside from this event, he added, a donation post is open for three weeks since Friday (10/12) for UGM academic community members who want to donate for disaster victims in Palu-Donggala. "So far, the response has been good and we still receiving donations.
Fakhrul stated Minggu Berbagi is expected to be a forum for all UGM academic community to contribute in disaster response by taking off their class identities, both faculties and organizations. He noted that this event was only a medium to echo the movement's voice. "After this event, we hope that there will be one forum named Unified UGM Student Volunteers."
He further added that this was a momentum for UGM students to unite strength in disaster response efforts for Indonesia in the future. "I hope this movement can be a role model for other student disaster response movements in Indonesia," he concluded.