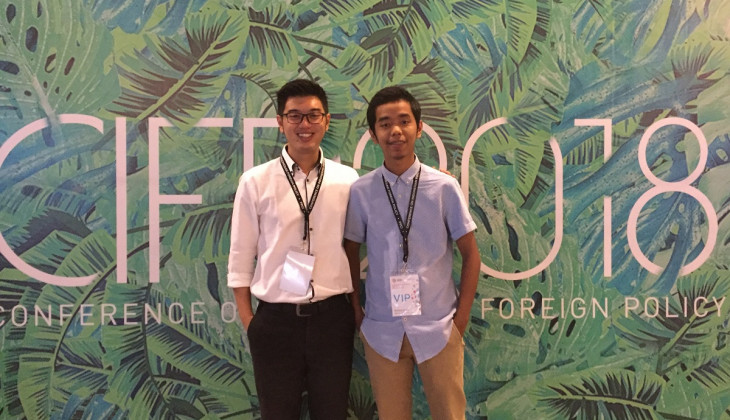 UGM International Relations student, Angelo Abil Wijaya, won a Video Contest during the Conference on Indonesian Foreign Policy (CIFP) 2018 held on Saturday (20/10). The competition was held by Foreign Policy Community of Indonesia (FPCI).
Angelo's video was about ideas to restore the broken world. Angelo delivered his views that in the unpredictable world, countries had to exercise diplomacy, inclusivity, and enhance mutual understanding. These are all to prevent conflicts and other unwanted matters.
Angelo further expressed his concerns on international order presently. "The US under President Donald Trump often issued foreign policy that is hard to predict. Other countries on the other hand showed their desire to fill the empty spot left by the US," said the UGM Outstanding Student in 2018.
As a winner of the competition, Angelo is entitled to VIP access during the conference. Angelo said he earned plenty of interesting experiences during the conference, particularly much of first-hand information can be obtained from diplomats, academics, and government officials.
The participation of the young people in the conference made Angelo optimistic that the Indonesian young generation in the future would be more open to foreign policy issues and international relations. "As such, they can uphold the true value and to stand up when something is not right," he concluded.