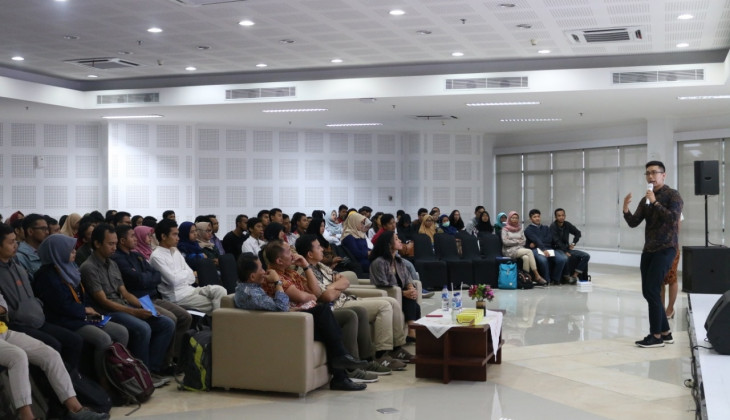 Center for Digital Society (CfDS) from Faculty of Social and Political Sciences UGM for the second time has been nominated for World Summit on Information Society (WSIS) Prize 2019. Their Multi Approach Digital Literacy Program has been included in category 4 and Digital Intelligence Lab in category 9.
WSIS Prize 2019 is an annual award run by International Telecommunication Union (ITU) under the auspices of the UN to appreciate efforts made for society development based on ICT to meet the Sustainable Development Goals (SDG's) 2030.
According to Executive Secretary of CfDS, Diah Angendari, those two programs being nominated were their programs of excellence. The Multi Approach Digital Literacy Program has been implemented as digital literacy agenda in society through training, seminar, publication and social media contents.
"Throughout 2018, CfDS conducted 27 events that covered over 3,400 participants," said Diah on Wednesday (23/1).
Meanwhile, the Digital Intelligence Lab aims at using artificial intelligence and big data platforms to support current research to help address digital society problems in the country.
Currently, WSIS Prize 2019 is receiving public examination until 18 February. CfDS UGM hopes Indonesian society, particularly from UGM, would help support their nominated programmes by going to this link bit.ly/voteforcfds.
Also, there are 20 other program initiatives from Indonesia getting to the nomination of WSIS Prize, such as Digital Talent Scholarship, Banyuwangi Regency "Smart Kampung", Gerakan Nasional Literasi Digital Siberkreasi, Go-Ride, and more.
"We also hope for more support for those best initiatives from Indonesia in WSIS 2019 in order that the Indonesian nominees can win each category and Indonesia became the general champion this year," she said.