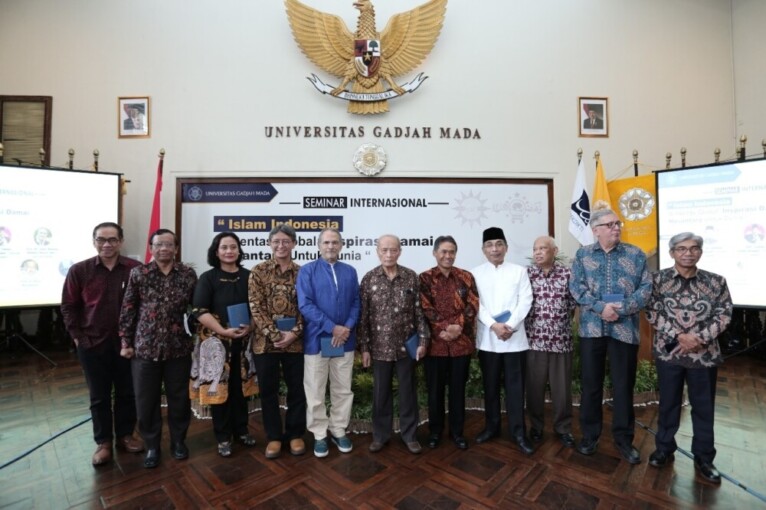 Chairman of UGM alumni association (KAGAMA), Ganjar Pranowo, visited the site of UGM Student Community Service programme in Gumantar village, North Lombok, on 24 January. Ganjar observed the construction of a mosque and temporary homes for disaster survivors. KAGAMA Care has distributed aid from donors for such construction following the earthquake that hit Lombok in August 2018. Two temporary homes have been handed over to the local people of Gumantar.
Chiefs of Gumantar village and Tenggorong hamlet received the visit, accompanied by the UGM students. "The mosque is built using bamboo which has been treated specially and brought here from Yogyakarta," said Ganjar who is also Governor of Central Java province.
Lecturer that supervises the student on the field, Ahmad Agus Setiawan, Ph.D., said the focus of team consisting of 30 students was a post-disaster recovery with hopes to resolve existing problems.
"A number of programmes have been launched for recovery. Apart from building the temporary homes, the UGM students and the local community have constructed a building for early education programme as well as training to improve the local people's economy, in addition to producing regulations on clean water management," said Agus.