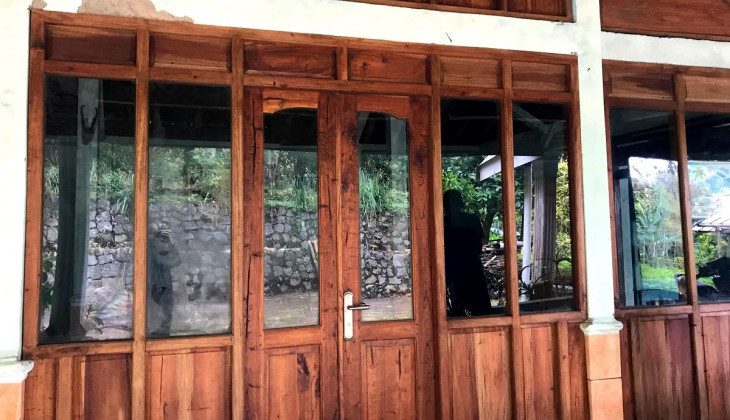 Girikerto village in the north of Mt. Lawu in East Java has tourism potential which includes tea plantation in Jamus area, Sumber Koso park, and Ondo Rante waterfall.
Related to this potential, in 2017 UGM through its community service programme established the Girikerto tourism village (DeWiGiri). To further support the DeWiGiri, UGM students joining UGM student community service encouraged the local people to set up a homestay. The village is located near the Ngrambe village that is currently building an Agro Techno Park (ATP).
The programme has been initiated in Dodokan hamlet, lasting from January 2019 - February 2019. This started from socialisation of SWOT (Strength, Weakness, Opportunity and Threat) of the people's homes that will be turned into homestays, Moh. Fitriansyah, philosophy student, said on Thursday (31/1).
The Dodokan hamlet has been chosen due to its proximity to the three tourism destinations. "The homestays would have the view of Jamus tea plantation which is a sight to the visitors," said Moh. Fitriansyah. Aurizka Marta, law student, said the next step to be taken was to install signs, online marketing, and programme inauguration. According to Aurizka, the homestay would be officiated by Regent of Ngawi and UGM. "We want to do this because all has been inspired by the awareness of positive impacts that will be enjoyed by the local community," she said.