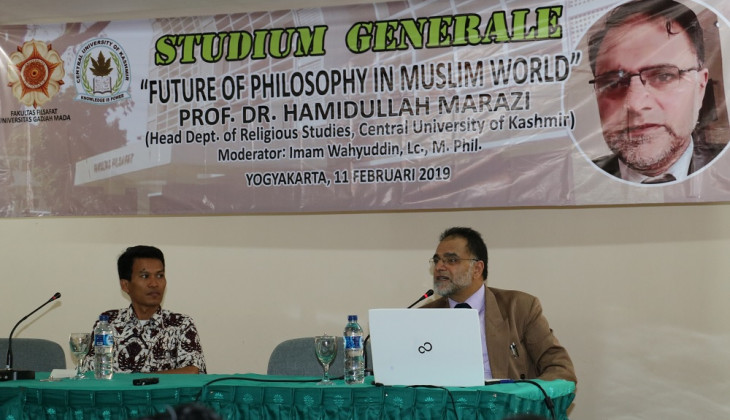 Expert in Comparative Philosophy and Religious Studies from Central University of Kashmir, India, Prof. Hamidullah Marazi, delivered a public lecture to hundreds of UGM's Philosophy students on Monday (11/2).
Themed Future of Philosophy in Muslim World, Hamidullah highlighted the importance of reviewing past philosophical studies to respond to future Islamic philosophy. This was important to do due to the insignificant development of recent studies.
"Currently, Islamic philosophy is studied from the general aspects of science, but studies on such philosophy have yet to develop," he said.
Hence, attempts to review past philosophy studies need to be done to be the stepping stone for future philosophy.
Dean of Faculty of Philosophy UGM, Dr. Arqom Kuswanjono, said the public lecture was a regular event done by the Faculty at the semester beginning to give insight and knowledge on philosophy issues by inviting speakers which include international and national level figures and alumni.
Apart from the public lecture, Prof. Hamidullah Marazi, will teach a number of lectures for ten days.