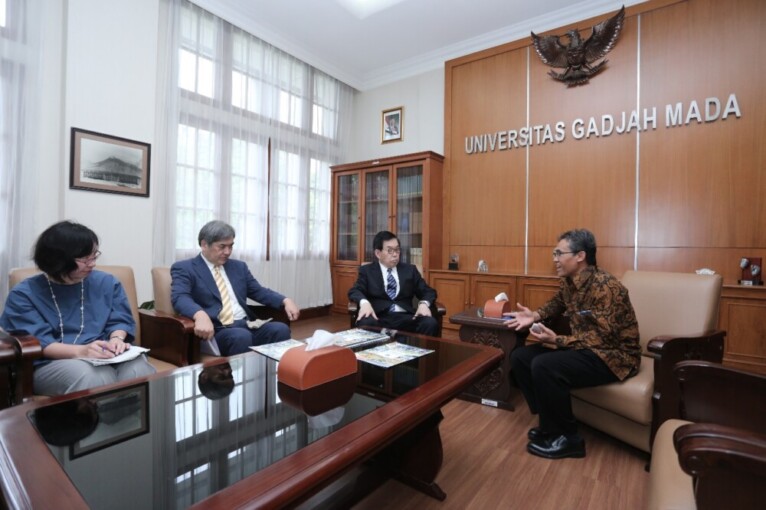 Rector of UGM, Prof. Ir. Panut Mulyono, M.Eng, D.Eng., has received a visit by Saga University led by Prof. Kohji Miyazaki, president.
UGM and Saga University in the event discussed collaboration opportunities in the future which include academic events and student exchange and others.
"We have visited a number of universities in Indonesia and we feel the need to come here, because UGM is the number one university in Indonesia," said Miyazaki.
Saga University and UGM have previously signed a memorandum of understanding agreement.
Saga University is Japanese national university based in Saga area. It has six faculties and five graduate schools that give significant contributions to Japan's development projects.
Miyazaki said previously Saga University had provided scholarships for UGM students to pursue further education at Saga. Saga students had also joined DREAM, a summer school run by UGM.
"UGM and Saga University have indeed a long collaboration history. Many UGM lecturers are alumni of Saga," said the Rector of UGM.
Hence, he welcomed the visit and opportunities offered by Saga University for future collaborations. Both parties discussed issues relevant to current development, such as renewable energy and food innovation.
The Rector hoped after the visit UGM and Saga could extend the areas of collaboration, not just in agriculture but also other areas of expertise.
Both parties also discussed more extensive cooperation in academic and student affairs. "We hope there will be more students from Saga coming here and vice versa," Panut concluded.