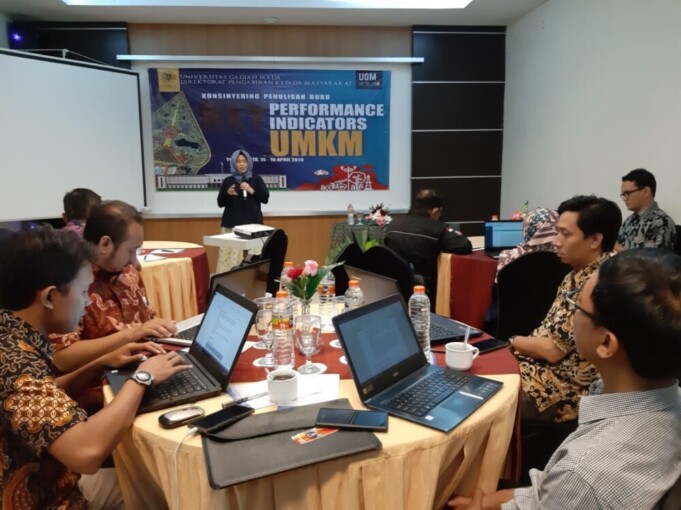 Environment and Forestry Ministry encouraged collaborations between central and regional governments, private sector, society and others in waste management issue in the country.
"Waste is our shared responsibility so there has to be collaboration between stakeholders," said Head of Goods and Packaging in the Ministry, Ujang Solihin Sidik, S.Si., M.Sc., on Tuesday (23/4) at University Club UGM.
Becoming keynote speaker in a workshop on domestic waste in Yogyakarta organised by UGM's Centre for Environment Studies, he said waste had become a serious problem in Indonesia with Indonesia ranking second after China in generating plastic waste. This called for waste management by all stakeholders. He mentioned that compared to previous times, now all ministries jointly handle the problem. Ujang touched upon approaches to environment management such as from ecology, technology, economy, and others that have been implemented related to waste issue. However, there is still a problem.
"The biggest challenge is related to human resource to change their behaviour regarding waste. It's difficult if the behaviour has not changed," he said.
The Ministry's survey and research on waste in 2015 & 2018 noted the use of plastic waste in 32 thousand modern retail in 2016 was 9.85 billion/year and in 2018 there was an increase of 870 million. Meanwhile, the amount of recycled waste was not significant or just 11-12 percent of the total waste with the remainder going to landfills.
If the behaviour related to waste is not changed to good waste management, he feared the problem would be like a time-bomb. According to Ujang, a quick move to handle waste problem ought to be made by preventing from making waste, minimising waste, and reusing and recycling waste.
Head of Centre for Environment Studies, Ir. Subaryono, M.A., Ph.D., said the workshop aimed at mapping the waste problem from diverse angles and enhancing roles of stakeholders as well as formulating steps to incorporate the roles of all stakeholders.
"Waste is our shared responsibility. Hopefully, through this event we can produce a recommendation for waste handling and make UGM and Yogyakarta a role model for waste management," he said.