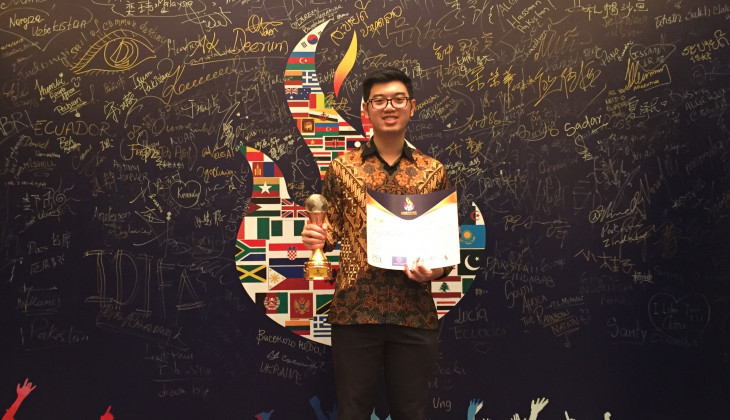 Angelo Abil Wijaya, International Relations UGM student class of 2015, became third winners of Silk Road and Young Dreams Speech Contest 2019 held in Beijing, China, from 12-14 April 2019.
The event organised at Beijing World Trade Center was attended by 300 participants from 70 countries. This was to welcome the Belt and Road Forum for International Cooperation 2019 to be held in Beijing in end of April.
The participants were representatives from government agencies, embassies, companies, and education institutions. These include former Ukrainian Prime Minister, Yuriy Ivanovych Yekhanurov, former Russian deputy minister for culture, Mikhail Lemontov, and over 40 diplomatic envoys from Bahrain, Greek, Croatia, Bulgaria, Sri Lanka, and Maldives.
Raising the theme "Belt and Road, People-Oriented", Angelo delivered a speech on the cooperation between China and Indonesia, vision of Indonesia as world maritime axis and initiative to the new Silk Road, and the importance of people-to-people contact and exchanges to increase mutual understanding.
"The participants from Russia, Canada, Azerbaijan, Kazakhstan, South Korea, Germany, Italy, Spain and many others delivered very interesting speeches on the cooperation potential with China on the initiative to the new Silk Road," Angelo said on Thursday (18/4).
The participants were mostly undergraduate, graduate and doctoral students who were interested in that initiative. "Through this event, I heard many things from the experts and other participants that wanted the initiative to the Silk Road to be not sino-centric but multilateral and benefited all participating countries," said Angelo.