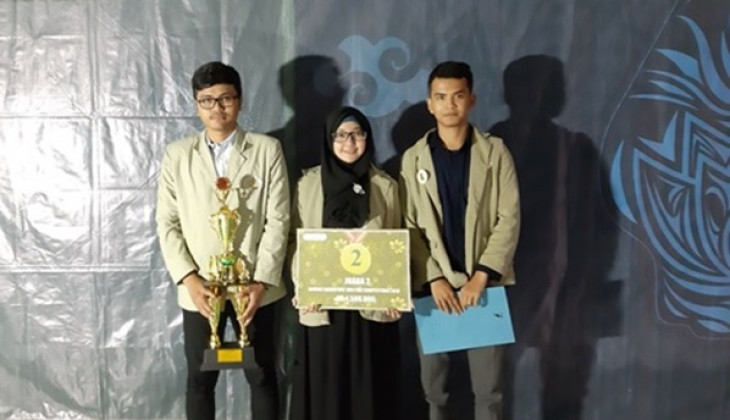 UGM students won second place awards in the Scientific Writing Competition (SENWIC) 2019 that run from 26-28 April 2019 at UIN Sunan Gunung Djati, Bandung.
The Agricultural and Biosystems Engineering Department, Dwi Wiyantanu and Adhitya Saiful Hanif, as well as Forestry student, Tristiayu Permata Dwiputri.
Dwi Wiyantanu said the competition was joined by tens of teams from Indonesian universities, such as Universitas Padjadjaran, Universitas Bangka Belitung, and Universitas Islam Negeri Sunan Gunung Djati Bandung.
"In the competition we presented our non-research work that is an android based application as a platform for recycled waste trade which we name as Trash Cash," he said on Tuesday (21/5).
Trash Cash will link sellers or business partners and buyers of anorganic waste or recycled waste.The app will also give bonus point to buyers if they can sell a fixed amount of anorganic waste in one week. The point earned by customers can be redeemed with products such as internet quota, cellular phone service subscription, and electricity service subscription.
With this system, Dwi hoped they could raise the people's motivation for waste management.
"Hopefully this platform will serve as a pioneer to saving the environment by reducing anorganic waste that cannot recycle in nature," he said.