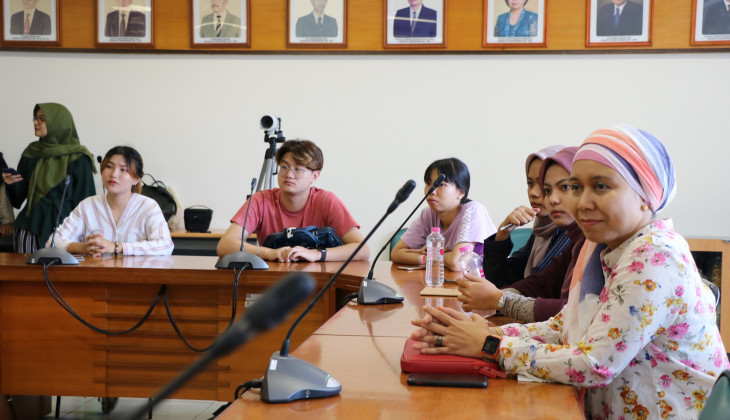 As many as 23 international students join Summer Course at UGM's Faculty of Agricultural Technology. Themed Lifestyle, Gastronomy, Culture and Tourism, the Summer Course runs from 15 – 25 July 2019 with events such as talkshow, food exhibition, fieldtrip, and Journey of Jogjakarta Gastronomy display.
The talkshow presented 19 speakers from ASEAN such as Malaysia, the Philippines, Thailand and Singapore, also Belgium and Spain as well as Indonesia. In addition three Deans from UGM, became speakers.
"This is the second summer course which is themed food and lifestyle, as seen from different perspectives, namely food technology, gastronomy, tourism and health. The participants are very enthusiastic with the event," said Dean of Faculty of Agricultural Technology, Prof. Dr. Ir. Eni Harmayani, M.Sc, at the Faculty on Monday (15/7).
Eni Harmayani said related to the food theme, food had great perspectives with its various functions. Meanwhile, Indonesia has this rich potential with thousands of traditional food in need of attention.
"In the first summer course, it had been agreed that Indonesia was to be the centre of Nusantara foods because we're rich in variety, however, these have yet to be promoted so as to have different perspectives, whether economically, socially, culturally, technologically, etc," she said.
Eni said the Journey of Jogjakarta Gastronomy event contained types of foods related to the culture in Yogyakarta. Those types of food were also on display, exhibiting the food that is served during cultural events or current foods.
Eni hoped from the event a cross-culture would arise and the students would be able to know the Nusantara food.