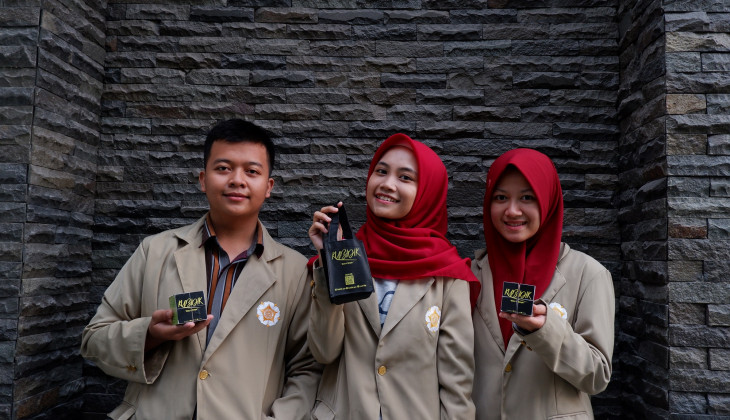 To students recording medical information, courses on pregnancy, birth, dan post-natal bleeding are a nightmare, particularly related to disease codification.
Meanwhile, one main competency of medical information recording staff is to be apt in giving diagnostic codes. Accuracy should be attended to in order to minimise financial losses in terms of health service facilities.
"It is at this point the problem begins, how to enable medical information students understand pregnancy, birth, and post-natal bleeding, particularly in terms of codification," said Yunia Rachmi, Medical Information Record student of UGM, on Tuesday (16/7) at UGM.
Along with fellow students Nida Nur Aulia and M. Syaiful Huda, they found a solution through the KUBIDIK, a simple, interesting educational media.
"KUBIDIK is a learning media to allow Medical Information students in coding diagnosis related to pregnancy, birth, and post-natal bleeding," she said.
Yunia said the contents include basic understanding of medical terminology, coding introduction theory, ICD 10 volume 1, 2 and 3 summaries, and case samples.
The material is made of wood. "KUBIDIK uses light weight wood of 6x6x6cm size so it is portable. It also uses vinyl stickers, so it's water-proof," she said.
As a product of health education media, KUBIDIK is marketed offline and online through Instagram @kubidik.ugm, Facebook kubidik ugm, Line and Whatsapp. It costs IDR 45K or 125K for 3. Place order in this format: Name_Address_Number-of-Order_MobileNo, send it to 081221981381.