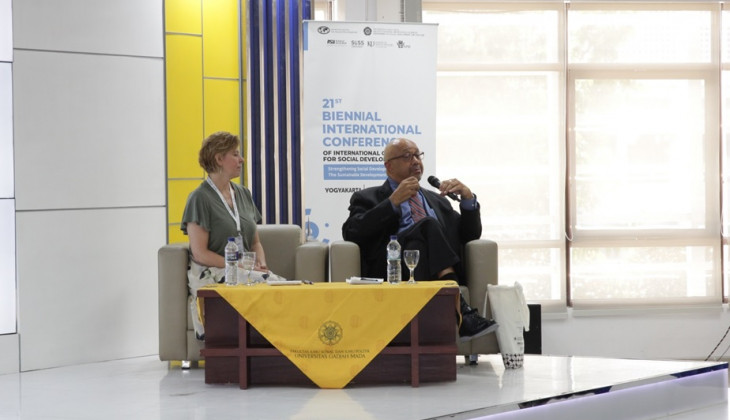 Sociopreneurship is seen as having significant roles in alleviating poverty and achieving SDGs due to its practical, innovative, and sustainable approaches to social enhancement.
Researchers from Arizona State University, US, Prof. James Wiliams Herbert, said many world sociopreneurs had made contributions to achieving the SDGs. Examples were Muhammad Yunus through Grameen Bank, Blake Mycoskie through TOMS, also Scoot Harrison through Charity:Water.
According to Herbert, the sociopreneurship had made social transformation in various areas such as education, health, environment, and business development. Herbert became the keynote speaker during the 21st Biennial International Conference for Social Development.
The event was conducted by Social Development and Welfare Department UGM in collaboration with International Conference for Social Development, Arizona State University, Singapore University of Social Science and Indonesian Association of Social Development, at the Auditorium of Faculty of Social and Political Sciences UGM on Wednesday (17/7).
Herbert explained sociopreneurship was still needed to encourage the achievement of SDGs due to the extreme poverty cases in a number of developing countries and the limited social security in Asia and Africa. "The social security is needed so that the people are free from fear and insecurity due to political repression, persecution, and economic deprivatisation," he said.
According to Herbert, such problems became the reason for enhancing the commitment to implementing the SDGs programme.