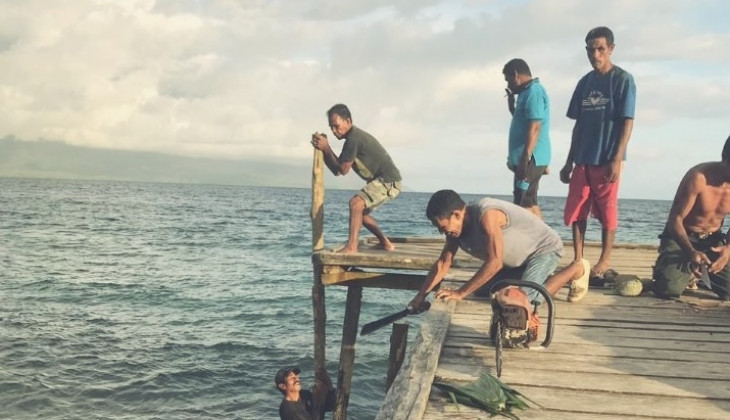 A 7.2 SR earthquake that hit South Halmahera in the Moluccas on Sunday (14/7) has taken several lives and damaged public facilities, including in Bacan Island.
In response to the disaster, UGM students currently on Student Community Service project in Tanjung Obit and Prapakanda villages on the island, were moved to help the survivors.
Student team coordinator in Prapakanda, Nurdin Damanik, said the earthquake had damaged several houses of the local people. It also destroyed the village's port.
"Together with the local people we work together to repair the port so that transportation would run as normal," he said in a release received on Wednesday (17/6).
Nurdin emphasised the urgent need of such repair because the port connects the village to surrounding areas.
Student coordinator of Tanjung Obit, Putra Perdana, added the students and the local community were still on alert due to aftershocks.
"We continue to stay on alert while doing repairs on damaged facilities," he said.