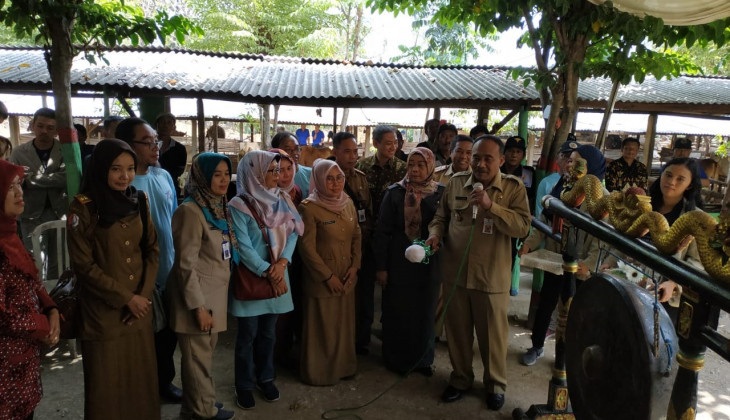 A team of Universitas Gadjah Mada (UGM) students conducted Student Community Service programme in Temayang, Bojonegoro regency, East Java.
On Tuesday (23/07) Assistant to Bojonegoro Regent, Drs. Setyo Yuliono, launched the outcomes of the student programme.
The team supervised by drh. Anggi Muhtar Pratama, M.Sc. has produced a Guide Book, Smart Barn (detector of temperature, humidity, and water of barn), homestay, batik products, beef cattle slaughter spot, and other products.
During the event, a cattle health consultation was given by Dr. drh. Yuriadi, M.P. and cattle reproduction by drh. Erif Maha Nugraha Setyawan, M.Sc., Ph.D., to farmer groups. Drugs, vitamins, and minerals were also given to the cattle in collaboration with Animal Husbandry Agency of Bojonegoro. Besides, female groups exhibited products of small and medium enterprises which were the outcomes of student community service.
The exhibition withdrew the attention of Industry Agency of Bojonegoro. Suliana, S. Sos., Head of Forestry Product Division of the Agency praised the exhibition and encourage the women's group to continue the work.
Furthermore, it was expected that the Student Community Service programme would continue by making a cattle farming based technopark in Bojonegoro with the support from all stakeholders.