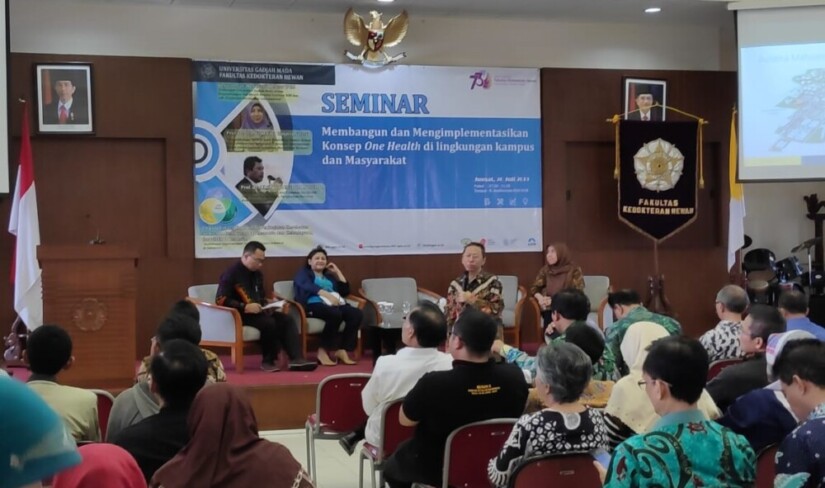 No less than 180 researchers and academicians from a number of countries attended Symposium on Agricultural and Biosystem Engineering (ISABE) from 6 -8 August 2019.
Event chairman, Arifin Dwi Saputro, Ph.D., said the seminar was organised by Agricultural and Biosystems Engineering Department UGM, Agricultural Technology Department Universitas Hasanuddin, supported by Association of Indonesian Agricultural Engineering (PERTETA) and Korean Society of Agricultural Machinery (KSAM).The first one was done by UGM in 2013, the second by Universitas Mataram in 2016. This year it is conducted by Universitas Hasanuddin, Makassar.
"As many as 180 experts from Japan, South Korea, Taiwan, Australia, and Belgium are involved in the event," he said in a release received on Wednesday (7/8).
It has the theme of The Role of Agricultural and Biosystems Engineering towards Sustainable Development Goals 2030: Food, Water, Energy and Environment. The participants will discuss land and water resource engineering, energy and agricultural machines, environmental engineering and agricultural construction, biophysics engineering, and food and post-harvest engineering.
The symposium presented keynote speakers: expert staff to Agriculture Minister, Prof. Dr. Sam Herodian, President of Korean Society For Agricultural Machinery, Prof. Jong Hoon Chung, researcher from KU Leuven, Prof. Bart Nicolai, lecturers from University of Southern Queensland, Prof. Armando Apan, from University of Natural Resources and Life Sciences, Assoc. Prof. Katharina Keiblinger, from National Taiwan University, Prof. Yu Pin Lin, and from UGM, Assoc. Prof. Bayu Dwi Apri Nugroho.
Arifin said the seminar was aimed for researchers, academics, and professionals and stakeholders to share experience, especially related to agricultural and biosystem engineering. The event is expected to be the forum to expand networking and open collaboration opportunities in the future. "The outcome of the seminar can be used as a reference or recommendation for policy making related to Sustainable Development Goals 2030," he said.