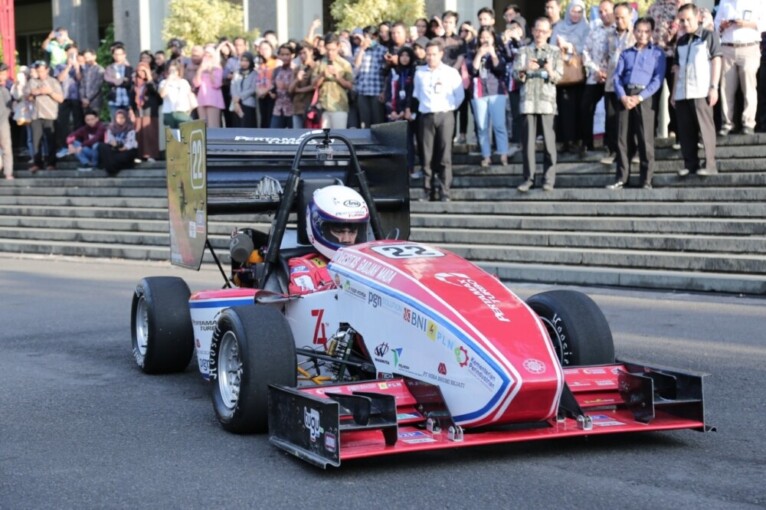 Five students of Universitas Gadjah Mada (UGM) has made an innovation which is a dental unit portable or portable seat to enable dentists in giving dental services.
The Duplex-10 is initiated by dental student Qotru Al-Naday, along with other students Iqbal Maulana Haryadi, Listia Anjani Patria Bayu Matondang, and Sarahdita Nurani under the supervision of Dr. Indra Bramanti, Sp.KGA, MSc.
"Duplex-10 is a dental service seat that is light in weight and ergonomic as well as portable to be used outside the clinic," said Qotru on Thursday (8/8) at UGM.
Qotru said the idea of the portable seat emerged when giving services outside the clinic such as schools or other public spaces. This prompted her and friends to help dental medics in giving services outside the clinic.
This seat is different from regular dental seats in the market. Most of the imported products lack of mobility. "This tool, Duplex-10, is made from light iron pipe weighing around 7 kg," she explained.
The seat is designed as such for easy transportation, it can be folded and carried on a special backpack. Meanwhile, the back rest of the seat is movable and it can recline up to 40 degrees. Other regular seats normally recline at 70-90 degrees. This would enable the dentist to work more easily.
Duplex-10 is equipped with tools that can be removed when not used such as tools for vital signs, lamps, saliva ejector, tray, dental air compressor, and handpiece.
"The dental unit is packed in a box of 80 cm x 50 cm x 35 cm, weighing 30 kg," Listia added.
Underneath the seat two wheels and box handles are installed. The dental unit can be pulled when in spacious areas. While in bumpy terrain, the unit can be carried by two persons as it is installed with handles at the right and left side.
"The dental unit has been tested at the Hikari dental clinic and Salman Al Farizi kindergarten in Sleman," she said.
This innovation has become a breakthrough to help dental paramedics. It has also received funding from Research, Technology and Higher Education Ministry and it has passed selections to join the National Scientific Week 2019 to be held at Universitas Udayana at the end of August.
These students are improving the unit so that it can help more dental health workers. They hope it can be produced in mass and sold for a more affordable price.