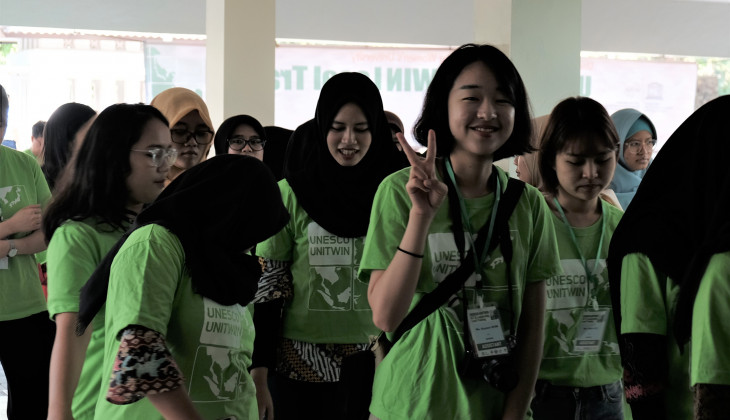 UGM collaborating with Asia Pacific Women's Information Network Center (APWINC) of Sookmyung Women's University (SMU) have once again organised training entitled UNESCO-UNITWIN Training for Women's Empowerment Through ICT and Leadership Training.
Running from 12-16 August 2019, the training is to empower UGM's female students through information and communication technology and leadership education.
"We believe that the women at this university will change the world and can give a huge impact to family, society or country," said Dr. Yunkeum Chang, professor from Sookmyung Women's University as Project Manager alongside the training at UGM on Monday (12/8).
The University Twinning and Networking (UNITWIN) was established in 1992 during the 26th session of the UNESCO General Conference with the goal to build capacity of higher education and research institutions through knowledge exchange.
In 2015, SMU that was appointed as host institutions established an international networks with universities, NGOs, and agencies around the world to promote gender equality and women's empowerment through various programmes. One of those is done with PSW UGM regarding information and communication technology through joint research, education contents development, and short-term training.
As many as 72 students of UGM have been selected for the training along with students from SMU. "I hope participants can share ideas and reflect on our identity as women," said Prof. Chang.
The UNESCO-UNITWIN Training for Women's Empowerment is the third to be done at UGM. Afterwards, both universities will evaluate how far the programme gives positive impacts to the participants.
"I heard comments from previous programmes that this programme was very important to spread knowledge and increase creativity. Now after three years, we need to evaluate what has been achieved and what to build next time," said UGM's Director of Community Service, Prof. Ir. Irfan Dwidya Prijambada, M.Eng., Ph.D.